Airbnb Haus Oberlantal, Berchtesgaden
Tuesday January 7, 2020 - by Errer
December 2019 we had a magical week in Ramsau, in the southeast of Bavaria, Germany. Our Airbnb in Berchtesgaden was breathtaking. Ramsau is often called Ramsau bei Berchtesgaden because sometimes people confuse it with Ramsau in Austria.
Our Airbnb Haus Oberlantal is located in Berchtesgaden National Park, the only German National Park in the Alps. Berchtesgaden is seen as one of the most beautiful regions in Germany. We had booked the apartment in advance for one week.
Turns out this stay was like a fairytale. A week we will never forget and we will definitely come back here in spring or autumn. If you are planning to visit the German Alps, we strongly recommend you to stay at Haus Oberlantal located in Ramsau bei Berchtesgaden!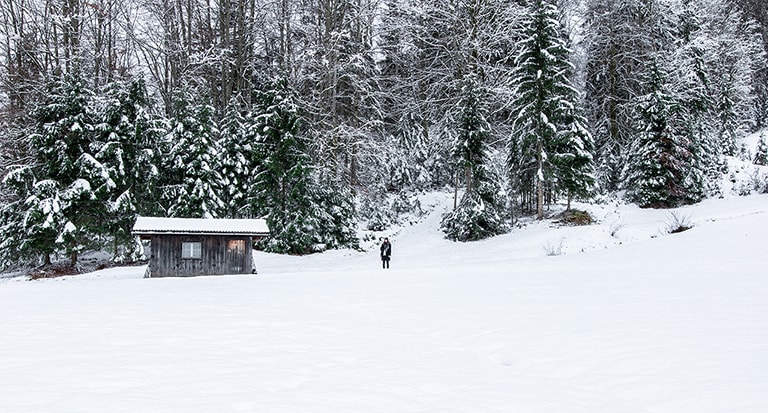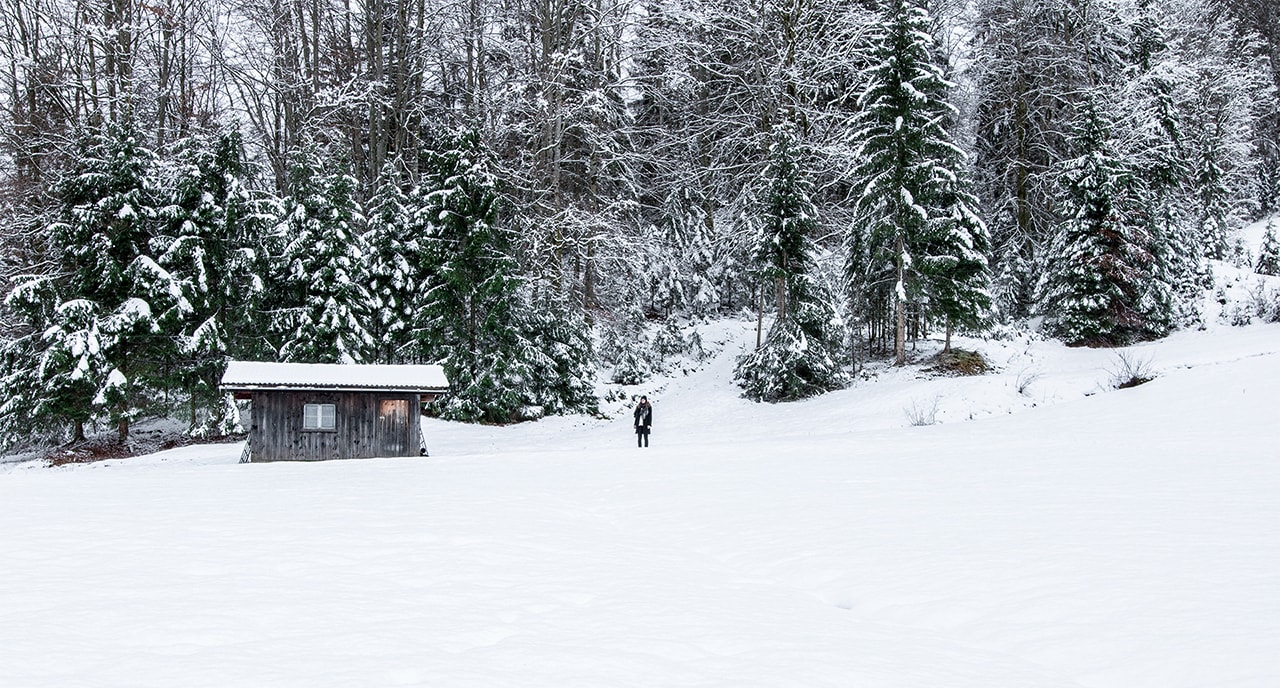 Airbnb Berchtesgaden: Haus Oberlantal
When traveling we like to be independent and an apartment gives us a lot of freedom. An apartment is also handy if you want to travel on a low budget.
Apartment Haus Oberlantal in Berchtesgaden is located 800 meters high on top of a mountain and is surrounded by green meadows and mountains. A small steep curvy mountain road leads you the this idyllic house. The historic house is more than 300 years old and is beautifully situated.
When we arrive, Hanz and Kathrein welcomed us very friendly. These proud owners of the apartment live in the same house at the first and second floor (which Kathrein also showed us). They only rent out 1 apartment on the top floor, that means you are their only guests.
Marvellous, because you can enjoy the quietness to the fullest and you receive all the attention from Franz and Kathrein.
Surroundings Berchtesgaden, Germany
Berchtesgadener Land is a popular region in Germany and tourism is an important source of income. The highest mountain in the National Park is the Watzmann and is also called "Watzmann with frau und kindern", because the Watzmann consists of 1 high peak and a number of lower ones.
From the apartment in Haus Oberlantal we have a fantastic view on the Watzmann and the Hochkalter. The National Park Berchtesgaden is bordering Austria. The village with around 7.500 residents was an important place for Hitler in World War II, as he lived on the Obersalzberg near Berchtesgaden.
The apartment is wonderfully secluded in the middle of nature but within 15 minutes you can reach Ramsau and Berchtesgaden by car. Lake Königssee is approximate 20 minutes away by car. But most importantly you only have to open your apartment's front door and you find yourself in the National Park. You can understand why this Airbnb is the perfect location for hiking.
The surrounding is so quiet and peaceful. In Haus Oberlantal you will completely relax and find silence. We stayed here last December and we had five days of snowfall. We were so lucky to wake up in a winter wonderland and we fully enjoyed fairy tale winter landscapes.
But we can imagine all the seasons must be special in Berchtesgaden. In spring and summer it must be great to have breakfast on the cute balcony and to witness Franz's sheep grazing.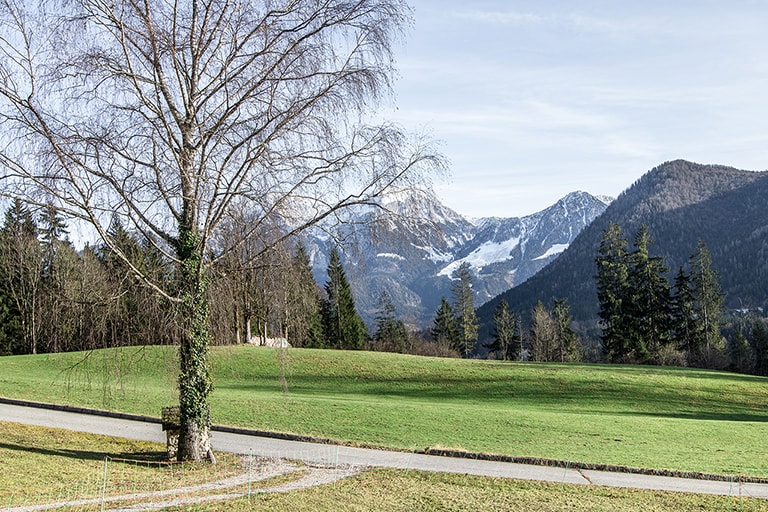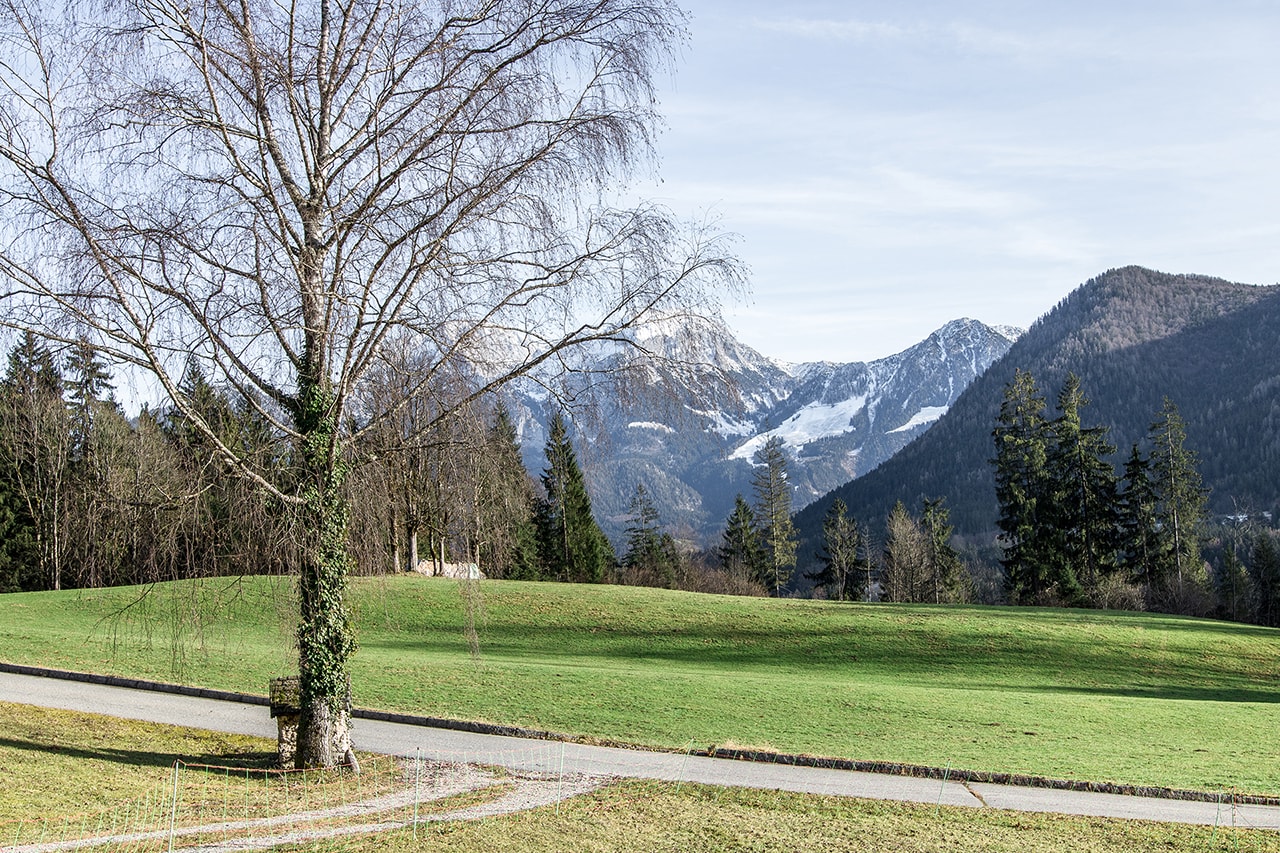 The advantage of Airbnb Berchtesgaden
The surroundings were amazing, but a trip can always be extra special if your stay feels great too. Our booked Airbnb made our trip extra special.
Kathrein and Franz welcomed us with a bottle of red wine and gave a tour in their spotless Airbnb apartment. They were very friendly and every day there was the possibility to ask something or just have a chit chat. Totally non-forced and very friendly.
It is always an advantage to stay with locals, they know the area and can give you advice about where to go or just tell you something about the history and the surrounding. Franz also kept sheep and chickens, we always like it when there are animals around.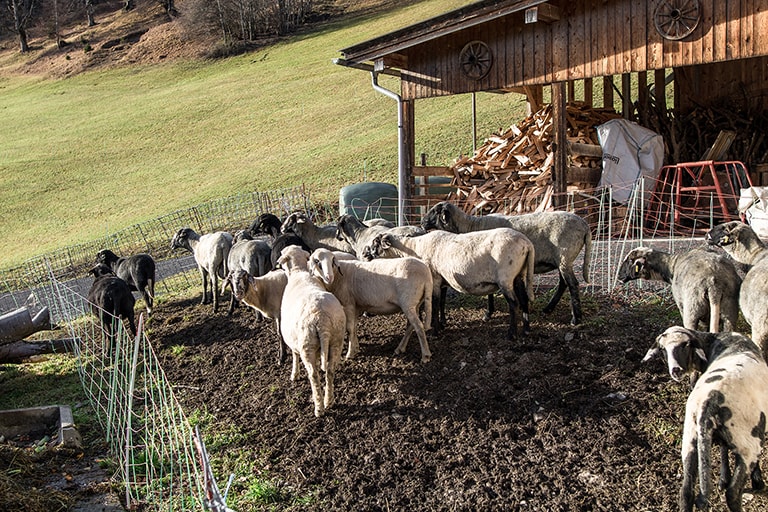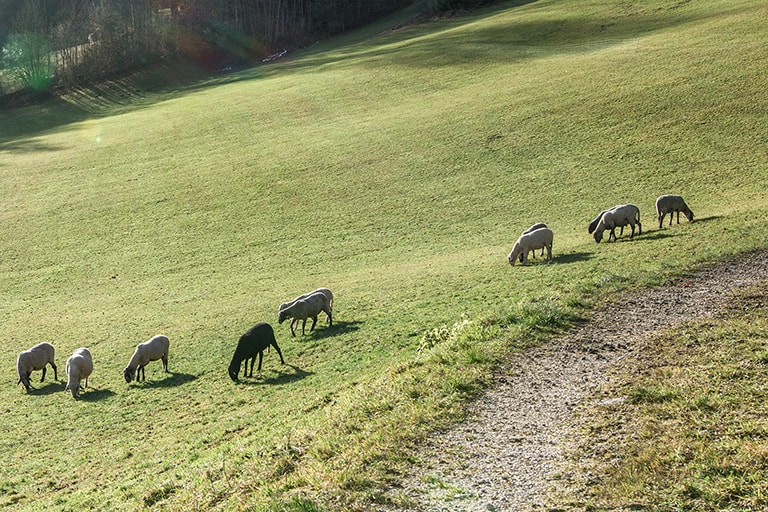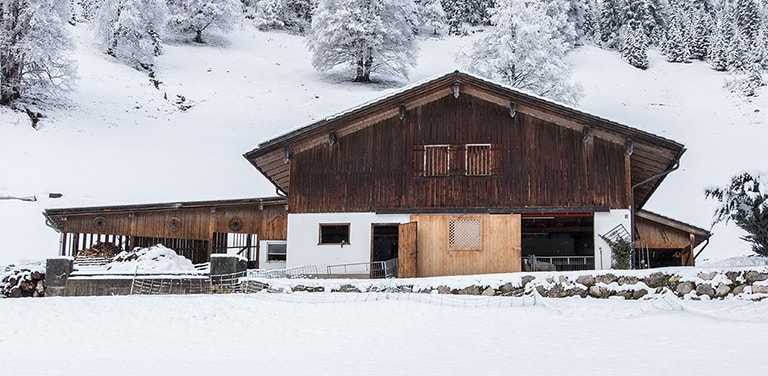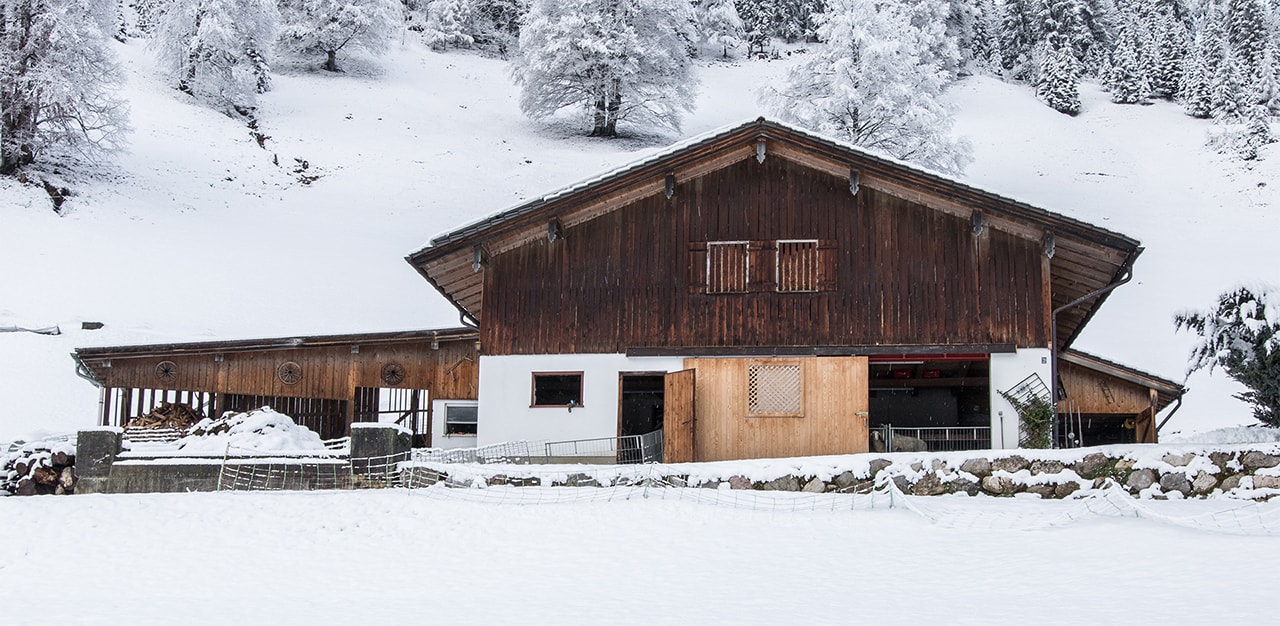 When we came home after a day hiking in the snow, it felt so great to have the comfort and warmth. The apartment is cozy, well insulated, warm, beautifully furnished, spacious, beautiful wooden details, modern and fully equipped kitchen. The apartment was built and furnished by Hanz and Kathrein themselves and is less than a year old.
The couch could be folded out as a bed and we used it eagerly in the evenings! Enjoying a glass of wine together with our legs in the air after a satisfying day. And the nights were so quiet that sleeping was a pleasure. And the views from the balcony were breathtaking.
Snow and clouds passing by over the mountains. It was just magical. And when we left early in the morning to drive home, Hanz and Kathrein were kindly waving goodbye to us. Haus Oberlantal was just perfect and everything we wished for.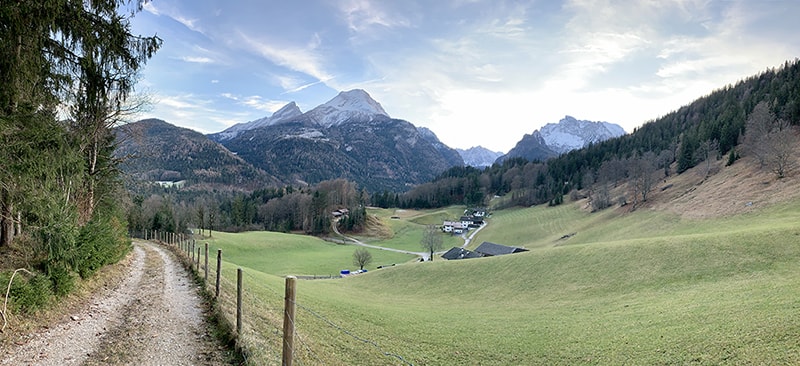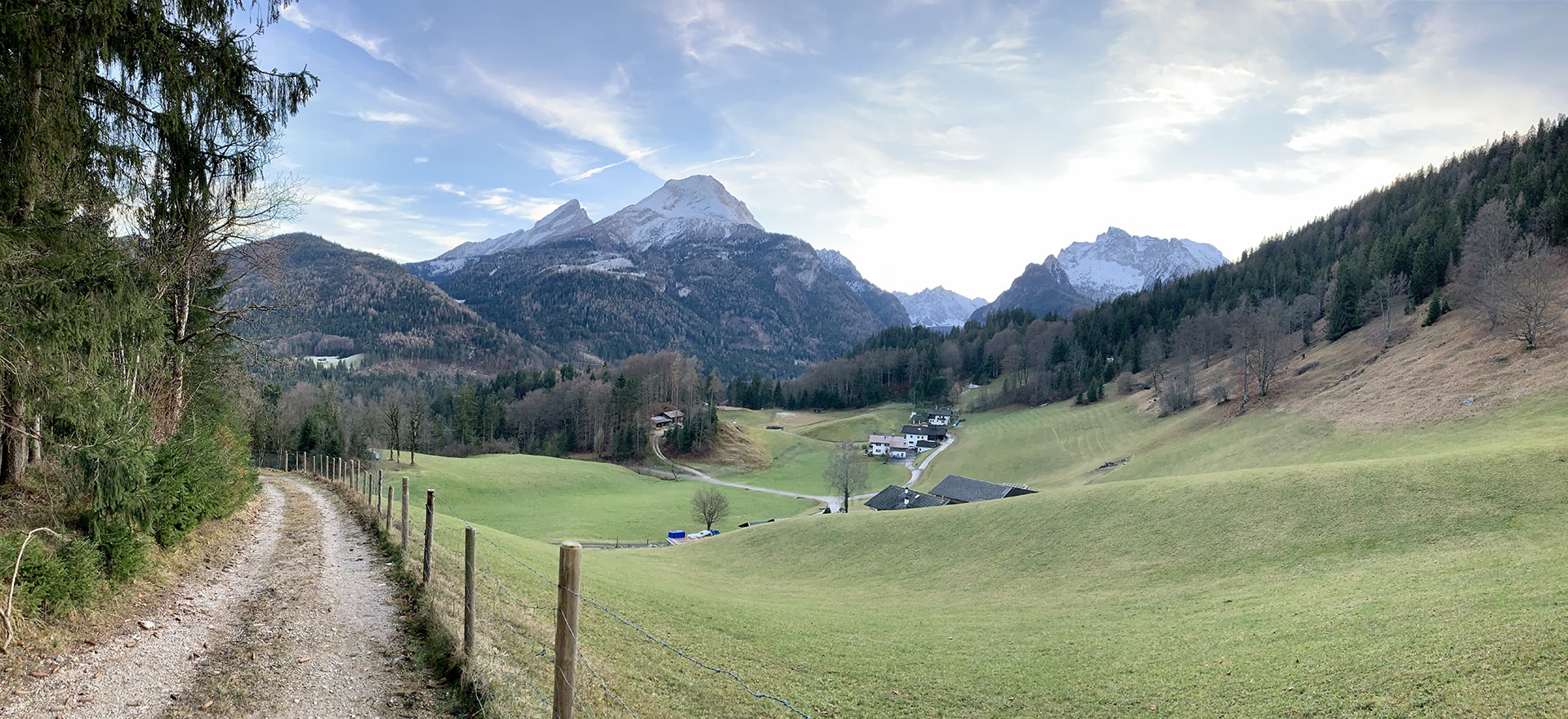 Tuesday January 7, 2020