Monday July 1, 2019 - by Errer
From Ochi we moved on to Port Antonio, Portland, with the Knutsford bus. It's about an 2,5 hour drive and the ride costs USD $35 for 2 persons. During the ride they played a Jurassic Parc movie with the sound sky limit high, like everyone in the bus was deaf or something. Who does care about the movie anyway. For us Jurassic Parc was outside, just right there outside our bus.
Once we were dropped off the bus, already the annoying and expensive charter taxi's were waiting for tourists getting out. With a 'no thanks' we make clear we don't want a ride and we take the cheaper route taxi standing a few metres further. After the taxi driver brought us to the central bus station, we get in an overcrowded minibus. These public buses depart when it's full loaded so without a time schedule. Let's say; the number of seats does not say anything. In a normal situation a bus has place for let's say 8 people, in Jamaica they think 12 people is possible, 'no problem' of course.
After about 20 minutes waiting the bus to be loaded with people and stuff we drive towards our destination. We are sitting in the back with our backpacks somewhere behind and the driver doesn't know at all where he must stop for us. However, there is only one direction it appears.
While chit-chating with some locals we enjoy the bumpy ride. A young guy tells us about his job. He explains us he is a wood carver and he makes furniture. In Jamaica you will see lots of artists on the street making and selling wood carvings.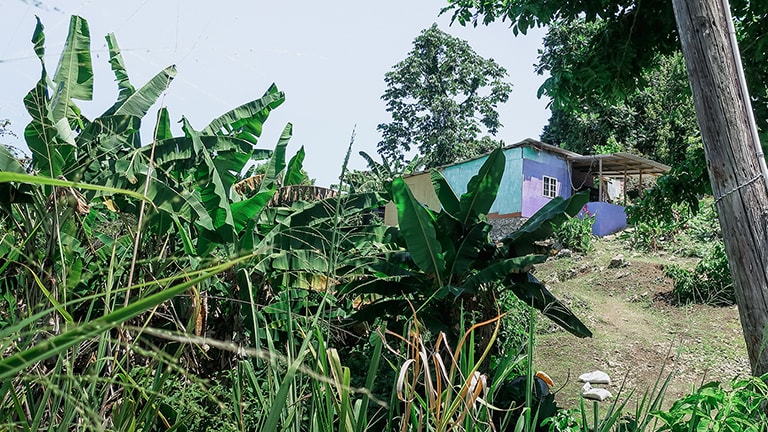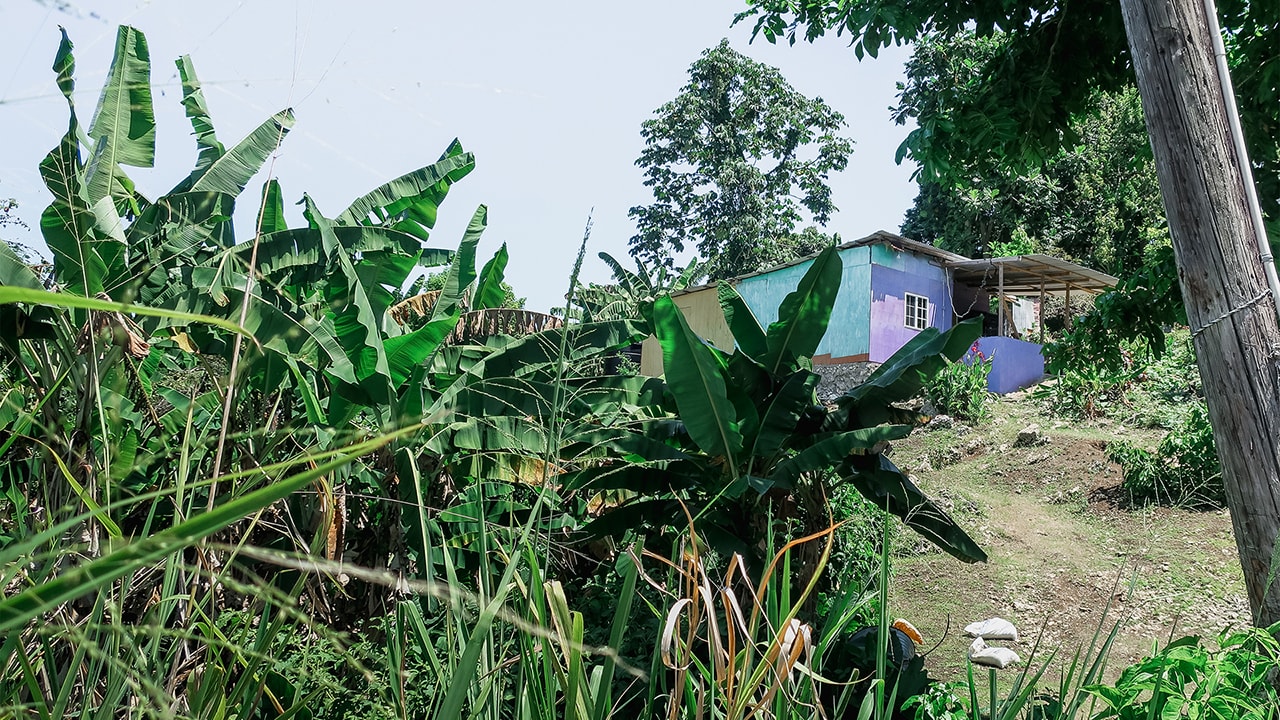 Area Port Antonio; lots of green
During our ride we notice we are in the countryside. Lots of green and more mountainous than the northwest coast. The area of Port Antonio is very different than Negril and Montego Bay. Just a few tourists, small accommodations and the nature is more untouched. We are overwhelmed by beauty and already know we will like it here.
After a 10-minute ride we ask the driver if he knows Polish Princess Guesthouse, the place we will sleep for three nights. It turns out he already has driven too far. We get out of the crowded bus, walk back in the heat and search for our guesthouse.
Hardly any people on the streets, but luckily the guesthouse was easy to find. Barbara, the owner is a Polish woman who once fell in love with a Jamaican guy and build up this beautiful place. She welcomes us very friendly and shows us our room where we will sleep for a couple nights.
It's all very clean and the guesthouse has a great patio with view on the green lush green hills. We will enjoy our breakfasts here, that's for sure!
When we arrive in Port Antonio late in the afternoon it's already late, but we are very excited to explore the area. After 30 minutes walking in the amazingly beautiful surroundings we feel like we are alone on this planet. That's an incredible feeling, like nobody has been there and we are the first explorers.
A steep path leads us to Winnifred Beach, a small public beach with a few bars and food stalls. Popular by locals, not crowded and the atmosphere is easy going. We buy two Red Stripes which costs us together 600 JMD. We are coming back her during our stay, that's for sure.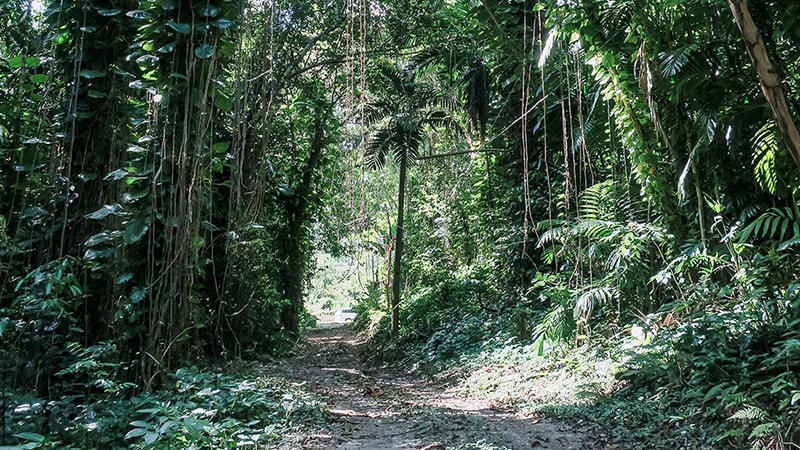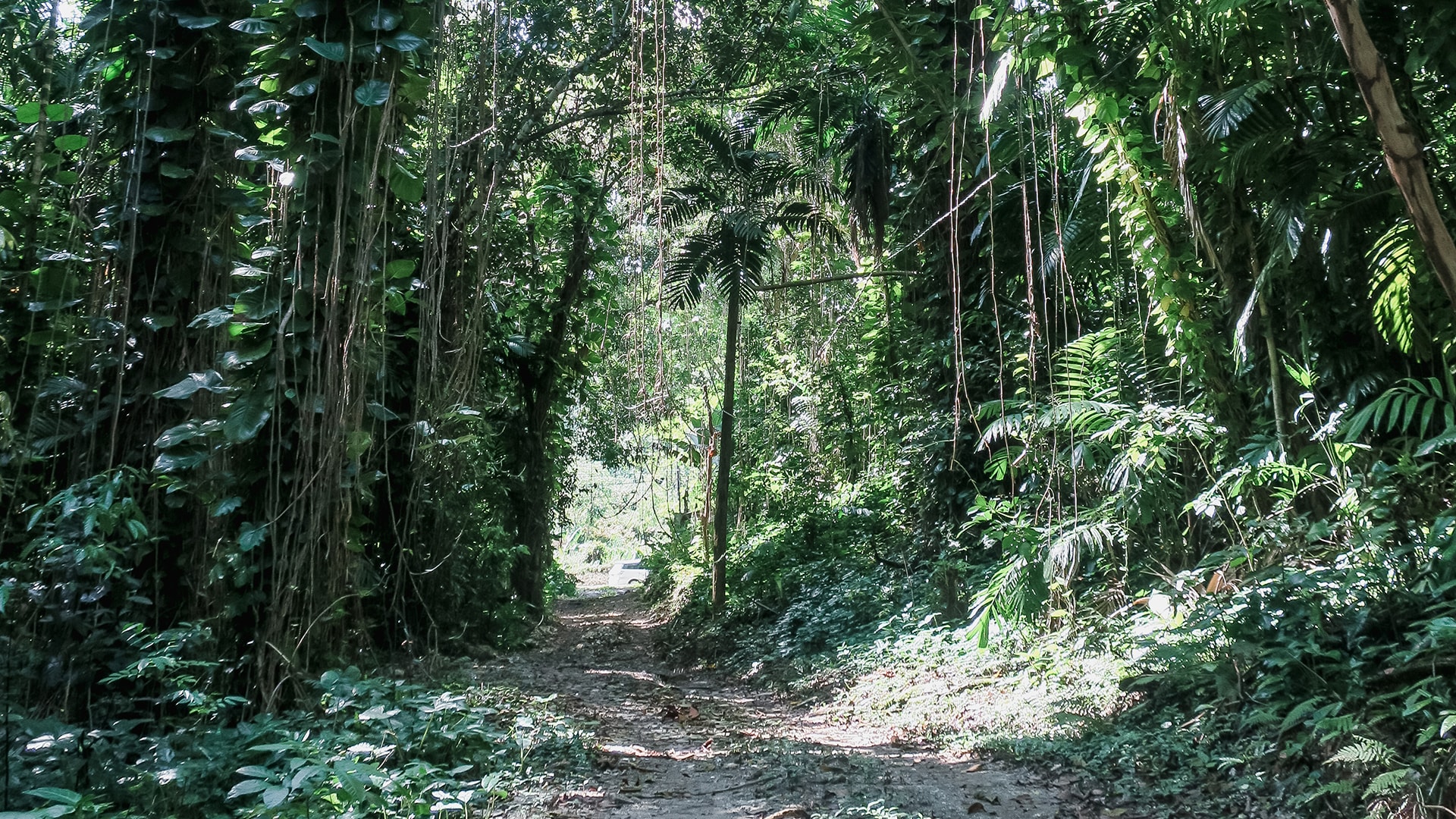 Polish Princess Guesthouse
Our first morning we start our day with a tasty breakfast on the patio. Every day Barbara serves a different breakfast, it's like a surprise every day. Always healthy with fresh fruits and products. Today they serve pancakes with fruit, very delicious!
This was the first time in Jamaica our stay includes breakfast and we were very happy not to worry about finding good healthy food. You probably think; don't be so ridiculous, but yeah, sometimes it was difficult to find healthy nutritious food especially in the country side.
You need to go to the city for food and you don't always feel like traveling. Besides the pancakes and the fresh fruit, we tried for the first time the famous Blue Mountain coffee. Certainly a MUST to try this Jamaican coffee. The taste is so soft and full of flavour!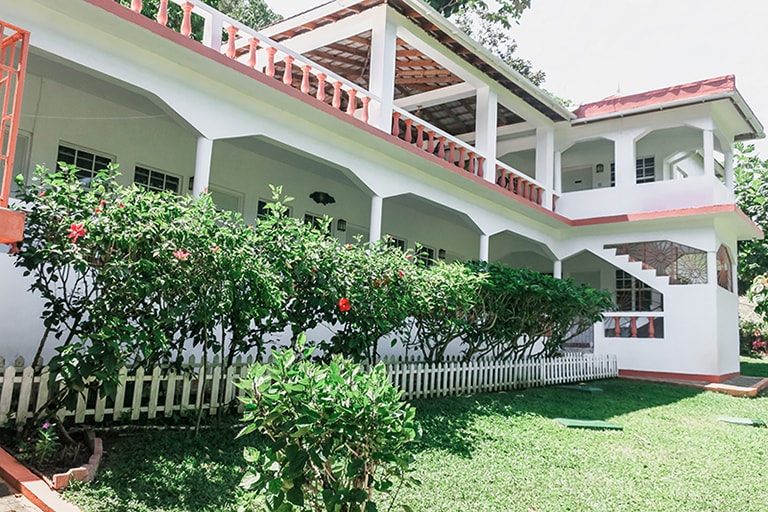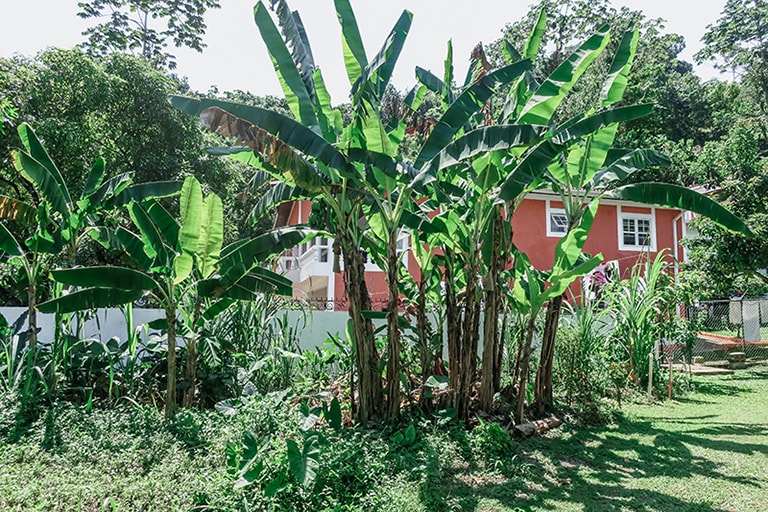 Monkey Island, Port Antonio
After breakfast we are heading to the Blue Lagoon, a popular sight in Jamaica. We can easily walk from our guesthouse, about 20 minutes. Finally, we don't have to take a taxi to visit a place, we like it to walk somewhere. Arriving at the Blue Lagoon, we enjoy the breathtaking scenery. A MUST to explore this area. Surprisingly, we were the only people there and saw literally no tourists. Slowly looking around and finding out where to go and how to walk we enjoy this place. But immediately some Jamaicans offered us a boat ride to Monkey Island. For USD $20 per person he will bring us to the island and pick us up when we want him to do that. Monkey Island is a great place and we enjoyed it, but we do not strongly recommend it to go there.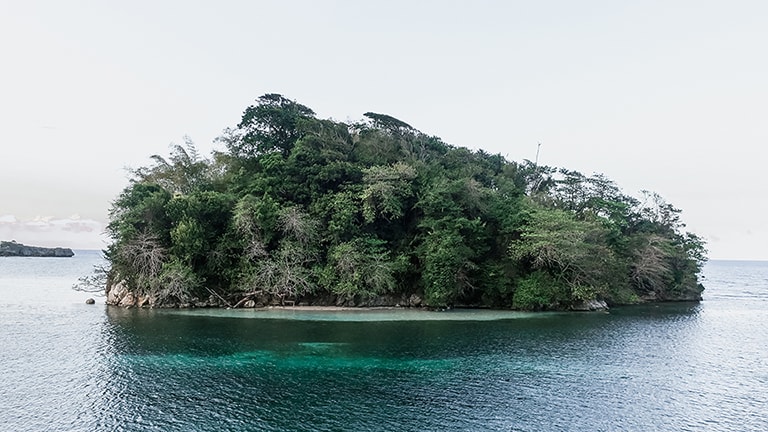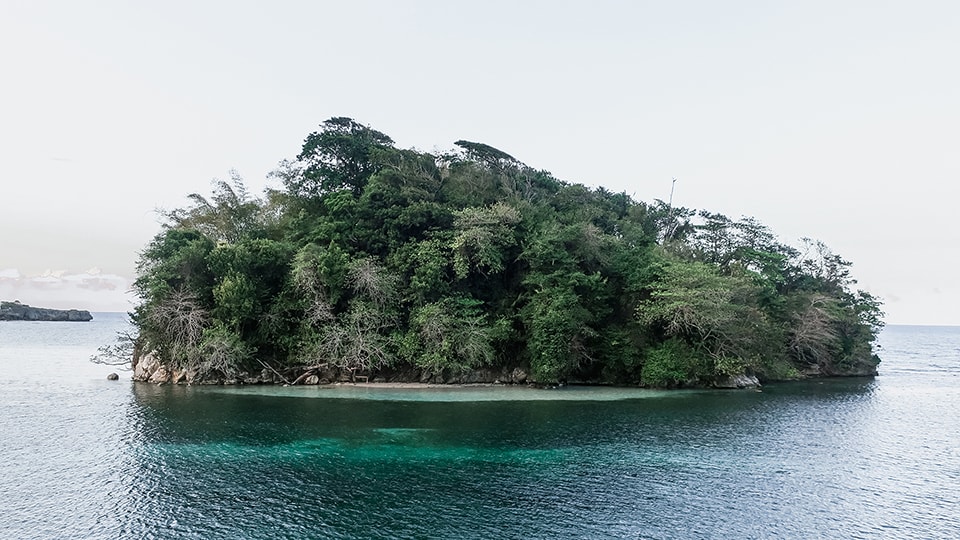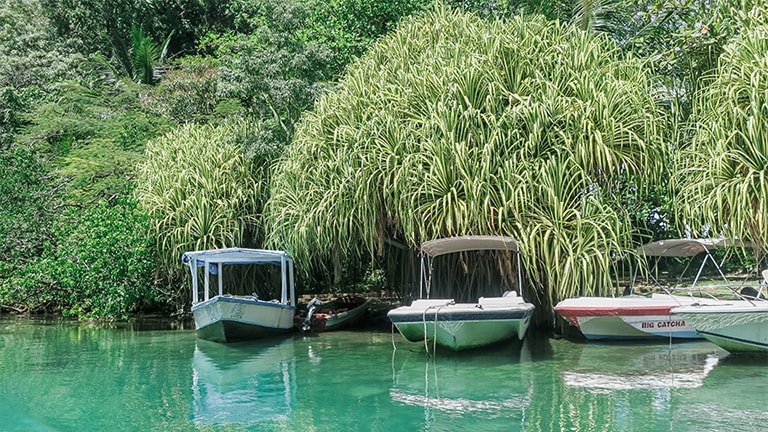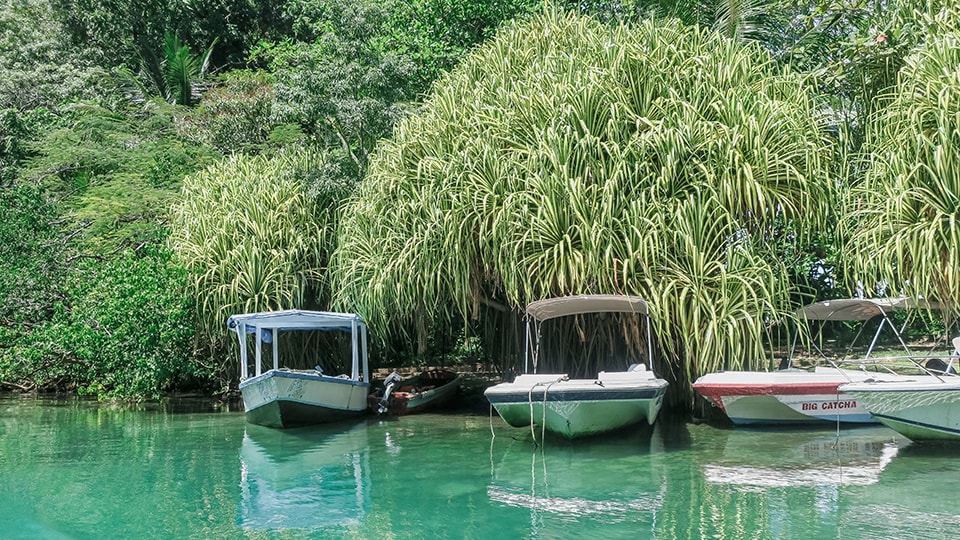 Blue Lagoon, Port Antonio
After he picked us up from Monkey Island and dropped us of again at the mainland we want to take a jump in the lagoon. Problem is, you have to know the way. First, we could not find a place to lay down there and we didn't saw a path to walk around the lagoon. But eventually a Jamaican showed us the way.
You have to go through the water (till knee high), climb on a plateau and from there you can walk further around the lagoon. Jump in the lagoon and relax in the mineral spring waters. It's such an awesome place and incredibly photogenic. Glistening, turquoise blue waters surrounded by lush greenery.
Locals believe the lagoon was bottomless, but they discovered that the depth is somewhere around 180 feet. The water is a mix of fresh and salt water, as the lagoon is open to the sea and meets freshwater springs.
Warm water meets cold water and that's what you feel when you swim here. Blue lagoon in Portland was also the filmset for the film Cocktail starring Elisabeth Shue and Tom Cruise. Also, this place was very popular by celebrities in the 1960's.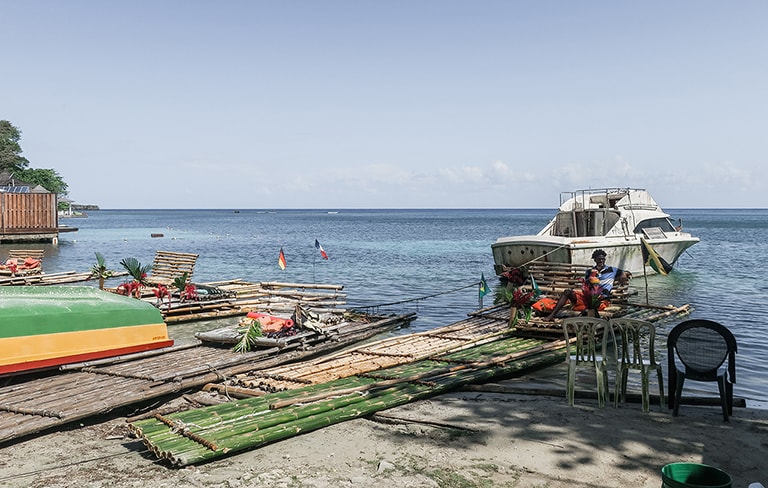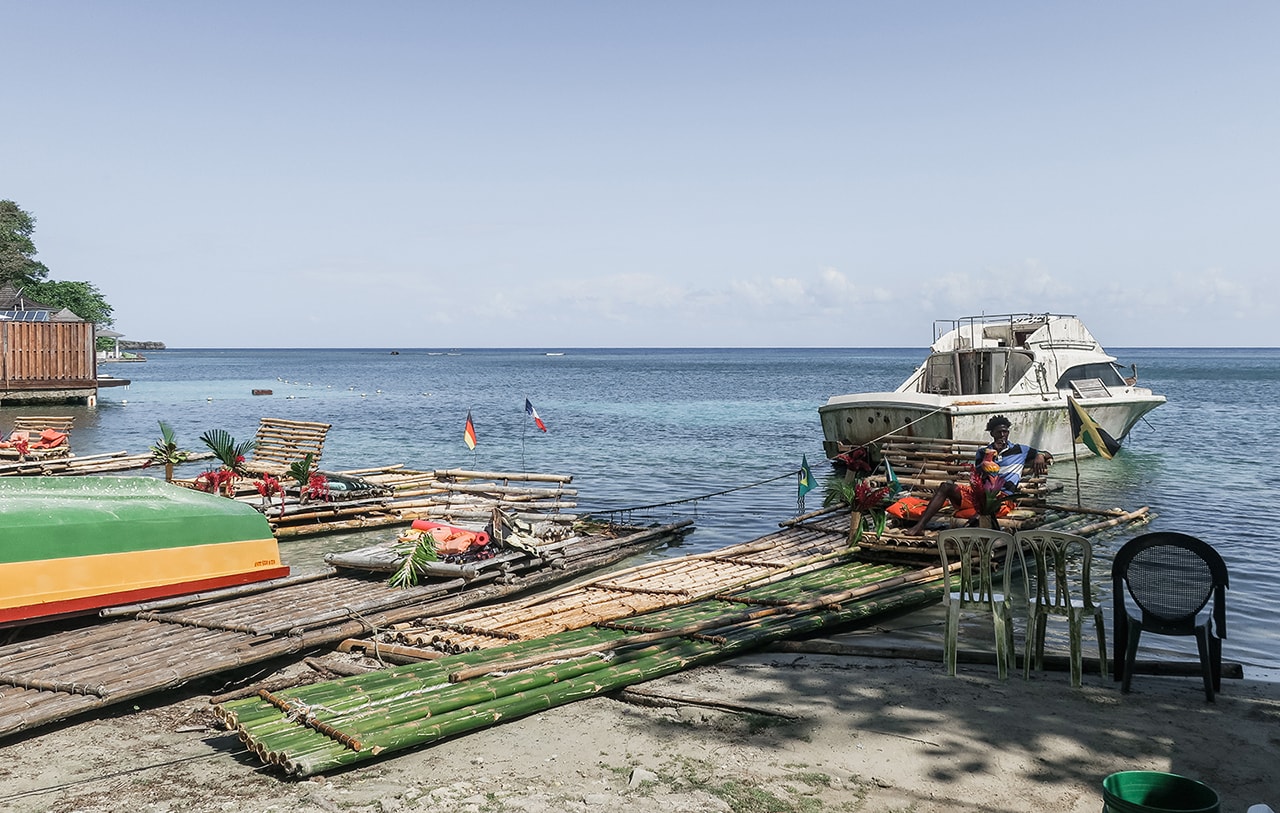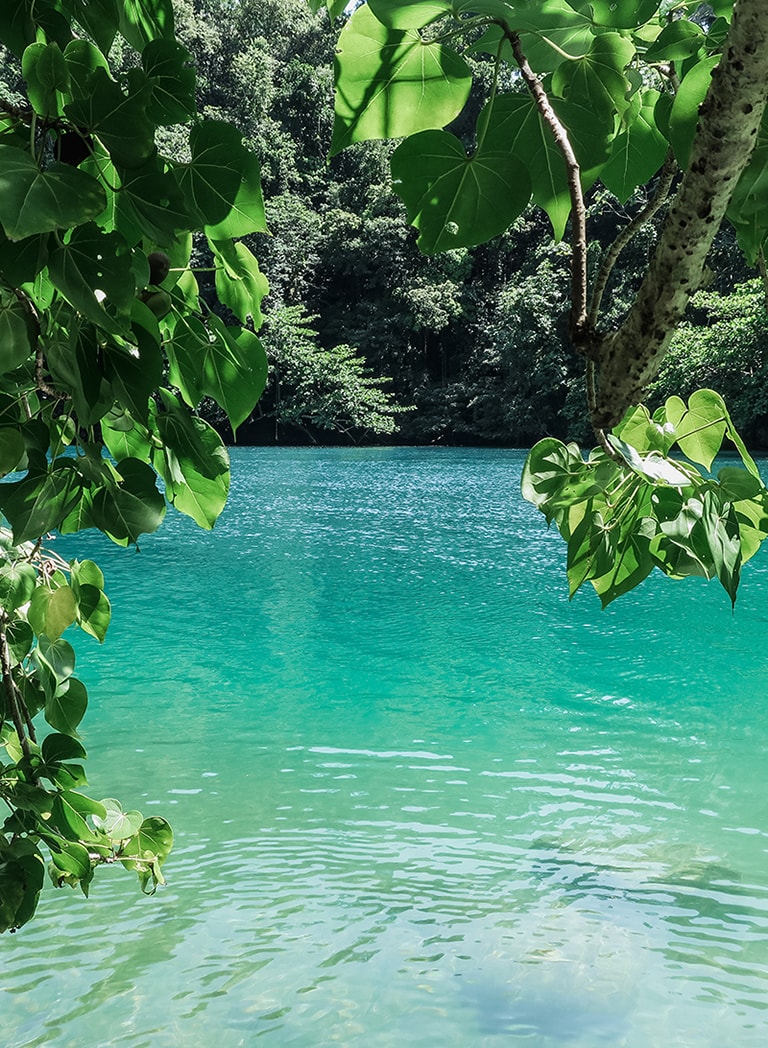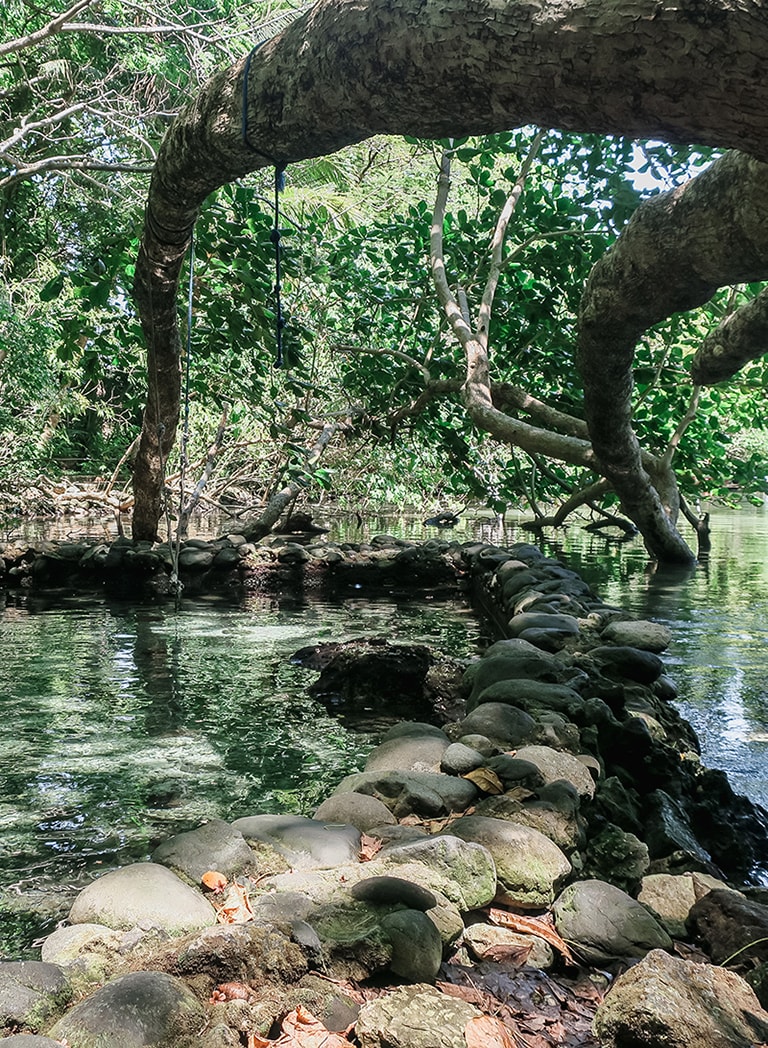 Frenchman's Cove, Port Antonio
In the afternoon we walk towards Frenchman's Cove, but we realize it's too far to walk from the Blue Lagoon. Reluctantly, we take the route taxi (about a 10-minute drive). Entrance fee at Frenchman's Cove is USD $20 for the two of us.
Frenchman's Cove is an amazing place and looks like paradise! White sand, tropical jungle and turquoise waters, it's all so beautiful. The river flows right into the ocean. Perfect place to spend the rest of the day here.
Despite the fact this is a stunning place to spend some time, we really liked the atmosphere on Winnifred Beach much more. Frenchman's Cove attracts more jetset people and tourists packed with money. Winnifred is more for local people who just want to relax with a cold Red Stripe. The atmosperhere is much more laidback and easy-going.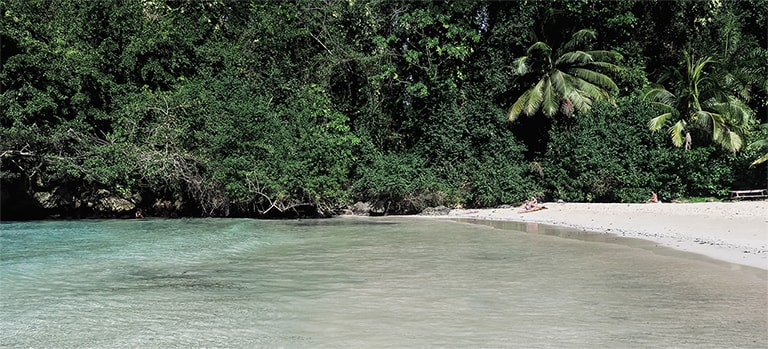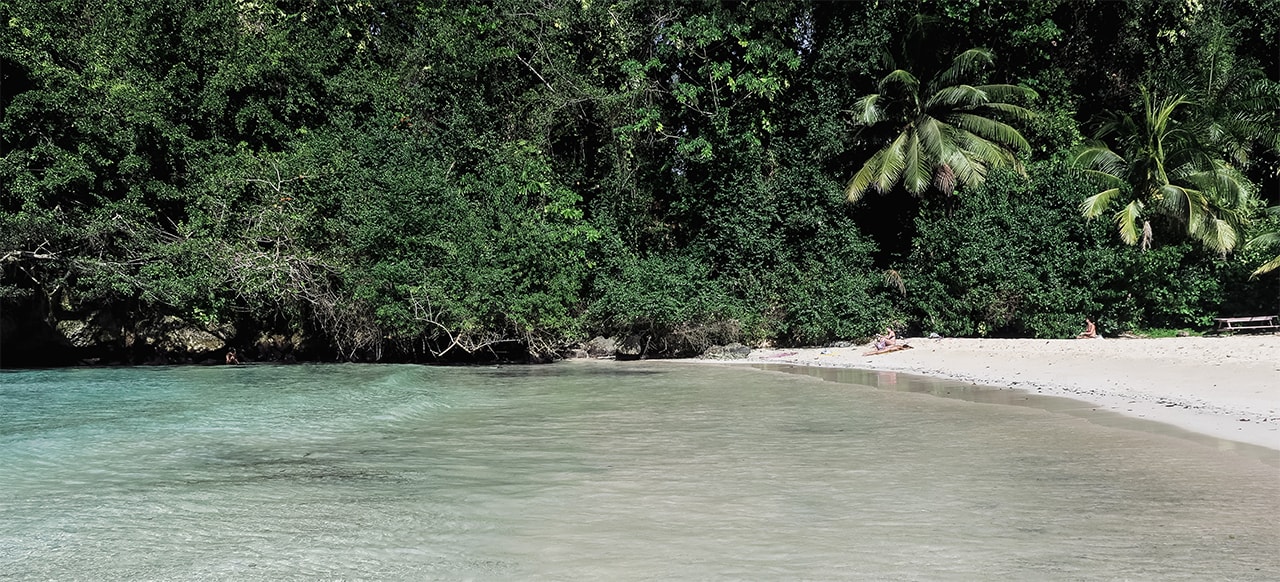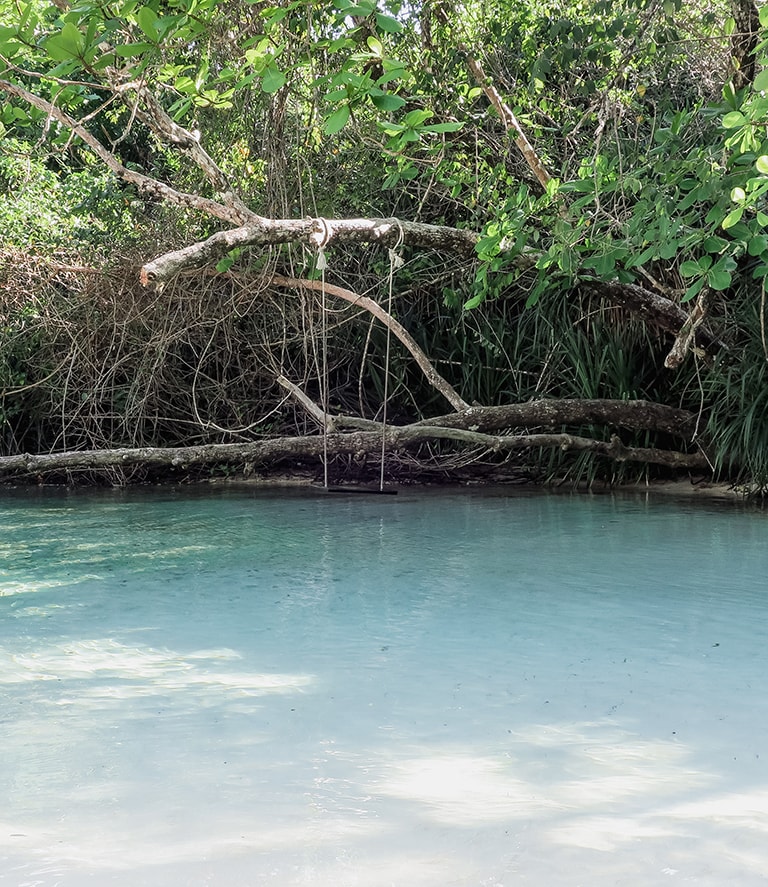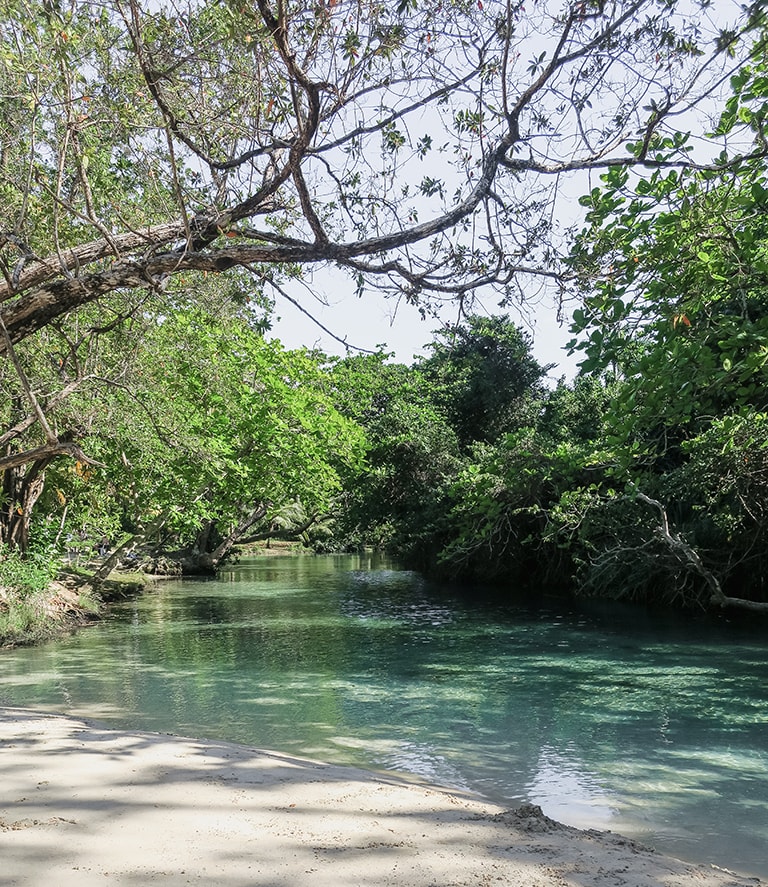 Spend time at Winnifred Beach, Port Antonio
After another delicious breakfast with toast and scrambled eggs with fresh fruit we decide to spend our second day at Winnifred Beach because it's the perfect place to stay a whole day at! You can go snorkeling, hiking around the beach, drink some rum and try some local food. There are a few food stands and you really have to try some fresh fish.
At the end of the day we pick a stand and a friendly Jamaican shows us two fishes and askes if he should prepare these for us. He points out they catched the fish today. Remco and I smiled and we decide we definitely want to try it!
While we enjoy our rum coke, we notice he definitely knows how to cook a fish. He steams the fish and used lots of herbs. Packed with flavors and very juicy. Served with plantain and veggies. Never have eaten fish so tasty!
We paid for 2 Red Stripes, 2 Rum cokes and two meals 1800 JMD, quite cheap in comparison to our experiences in the rest of Jamaica.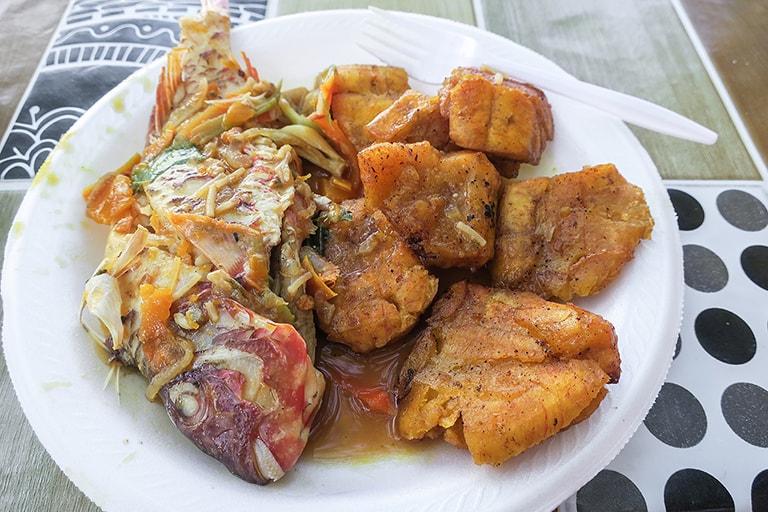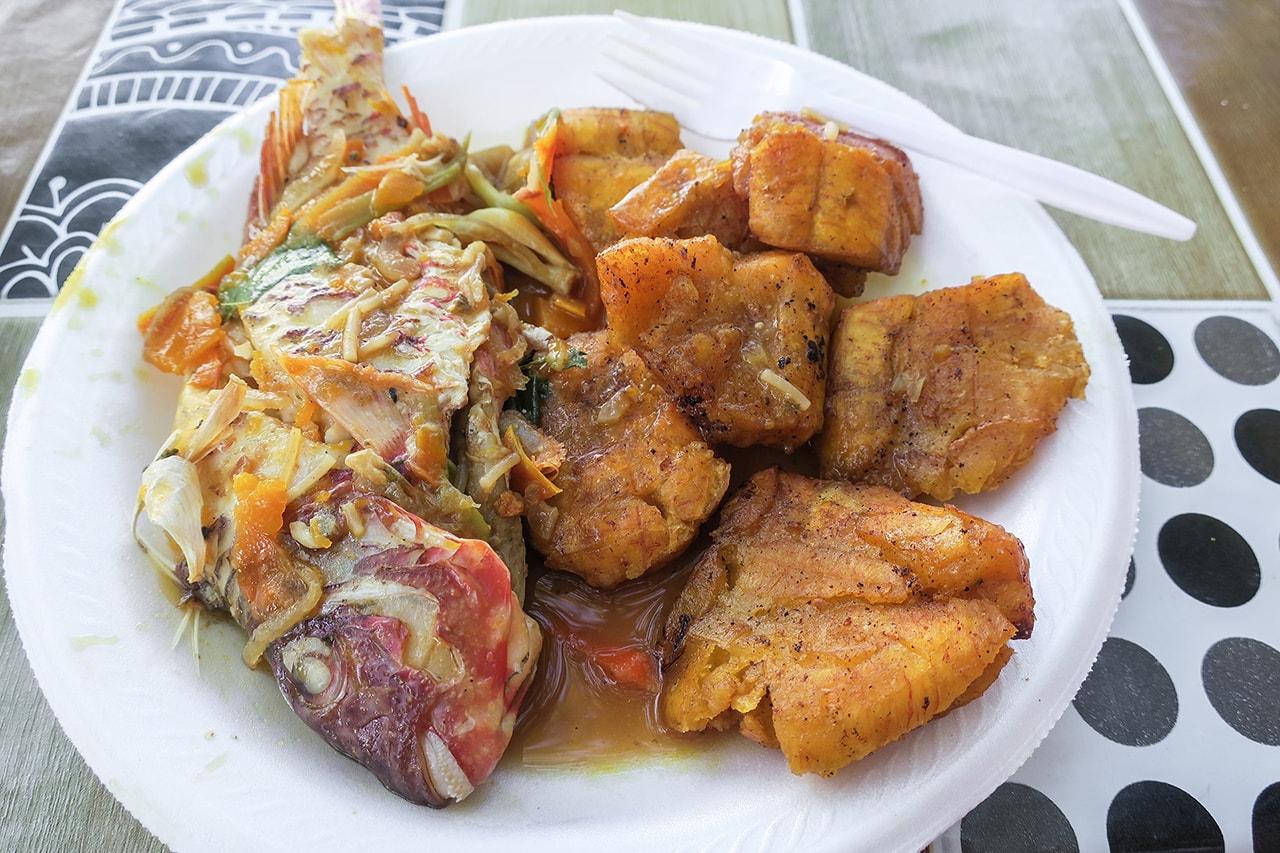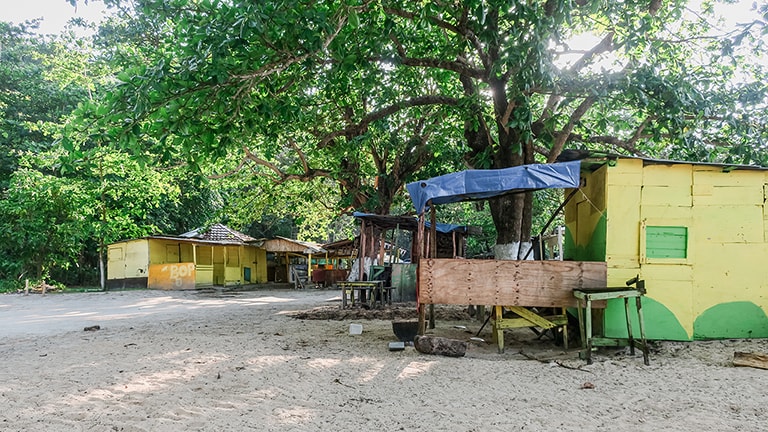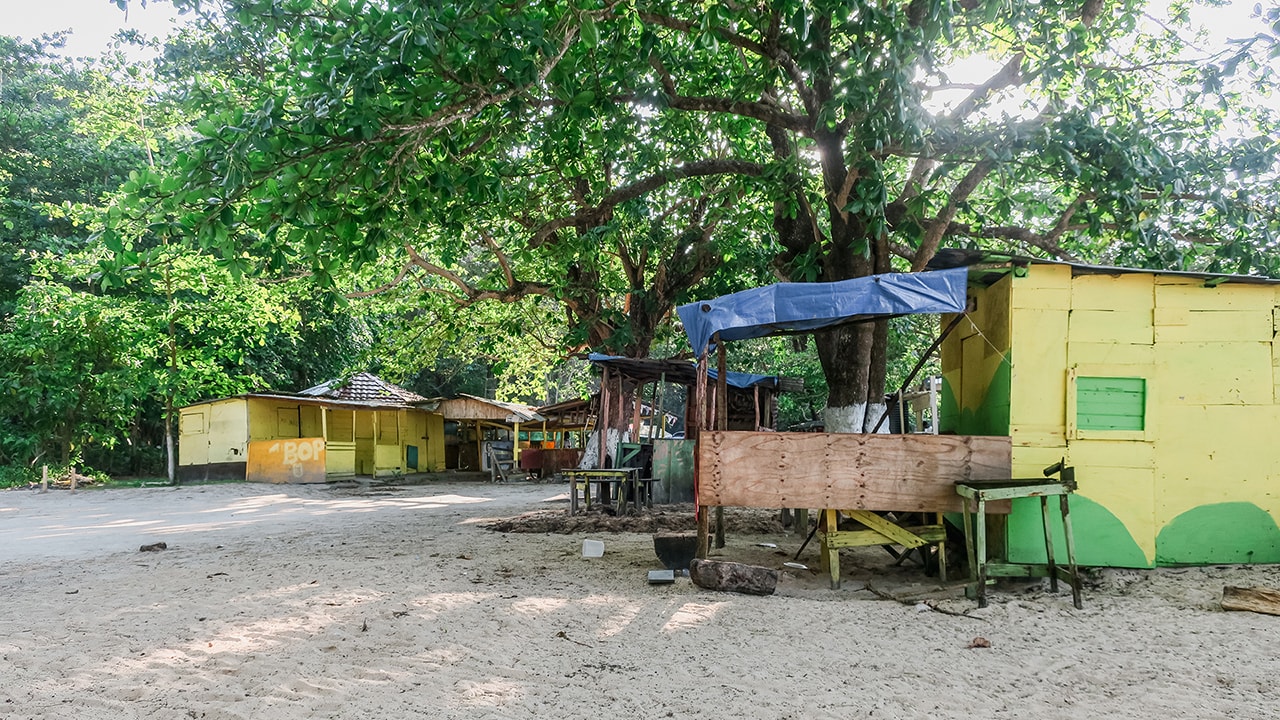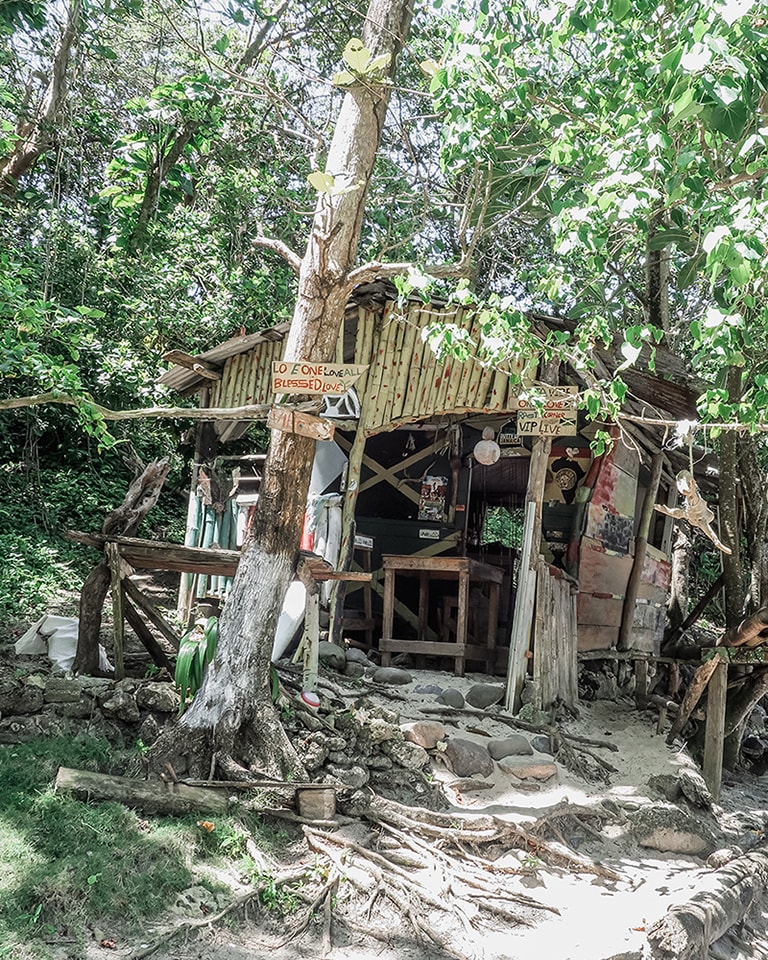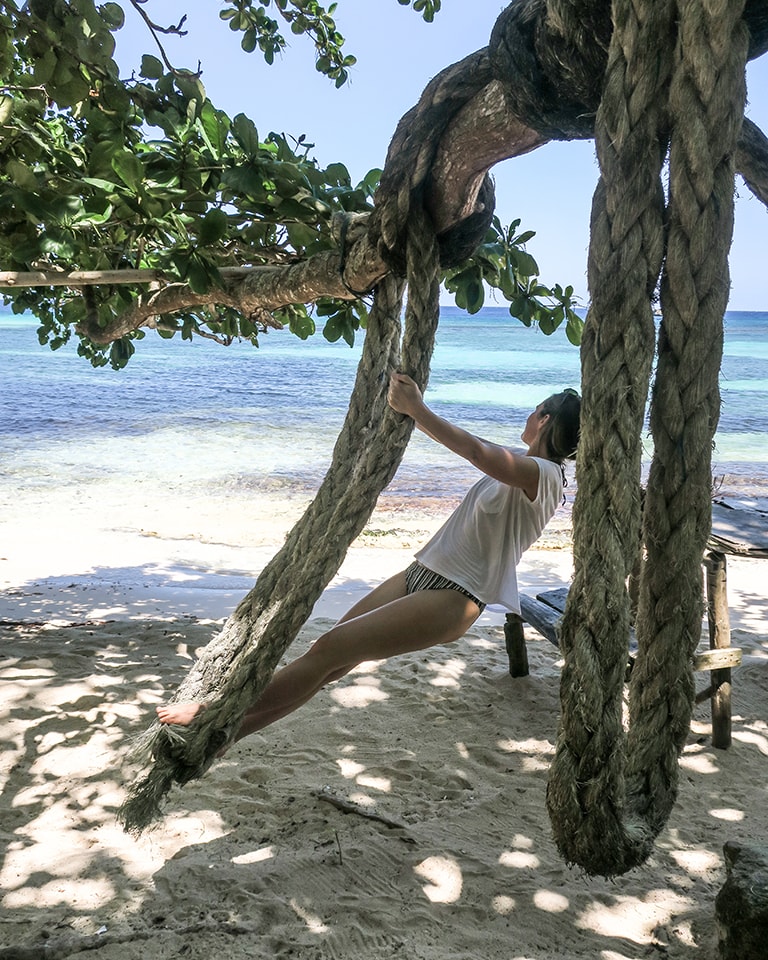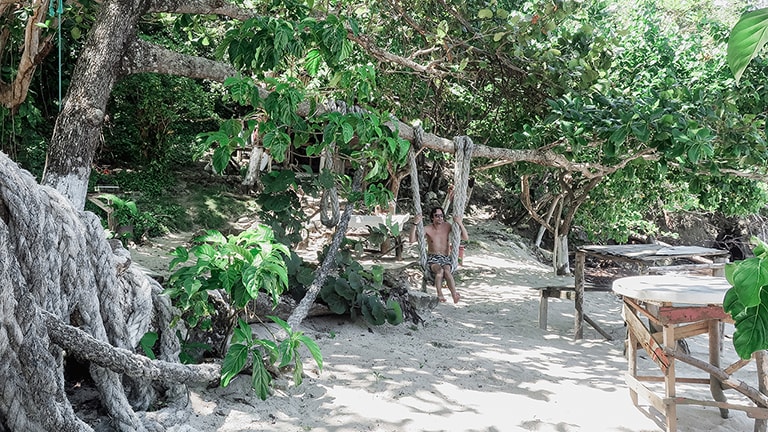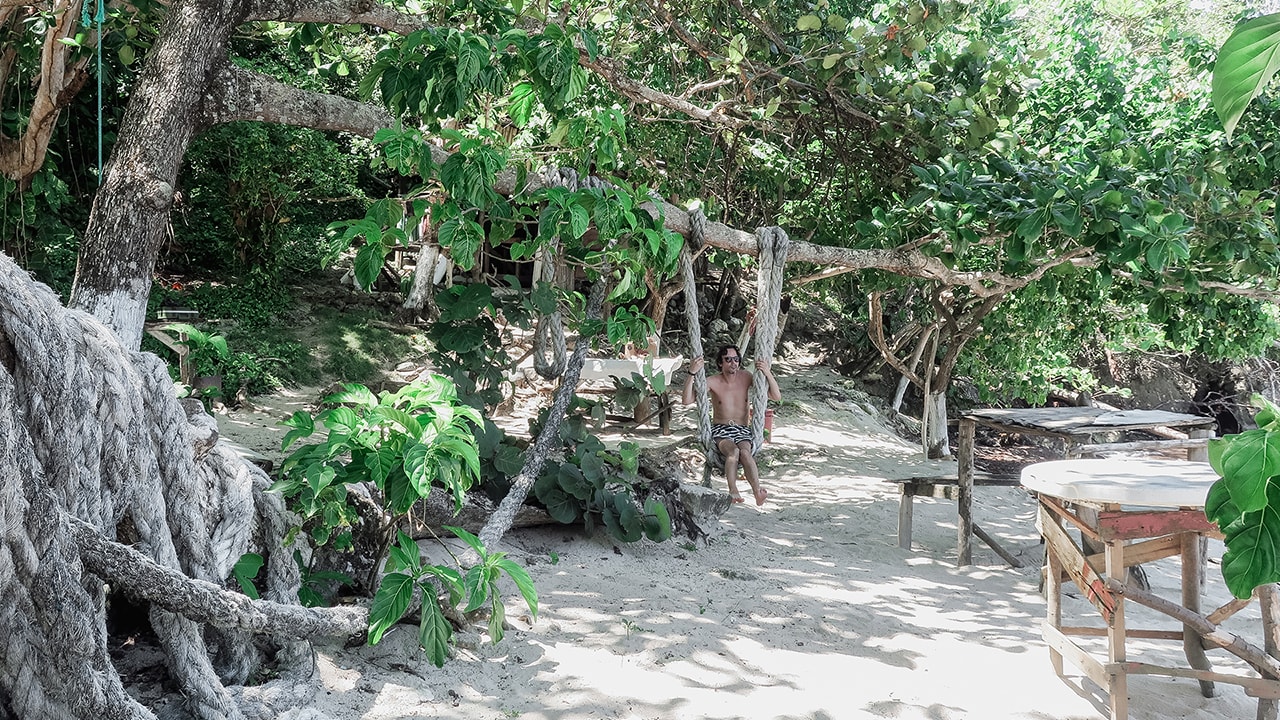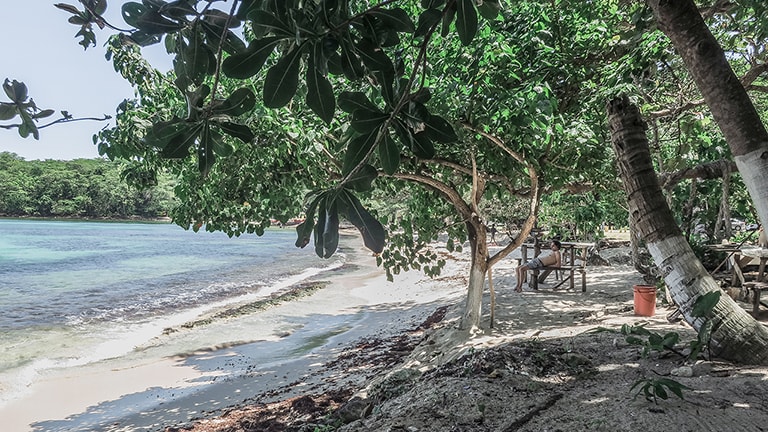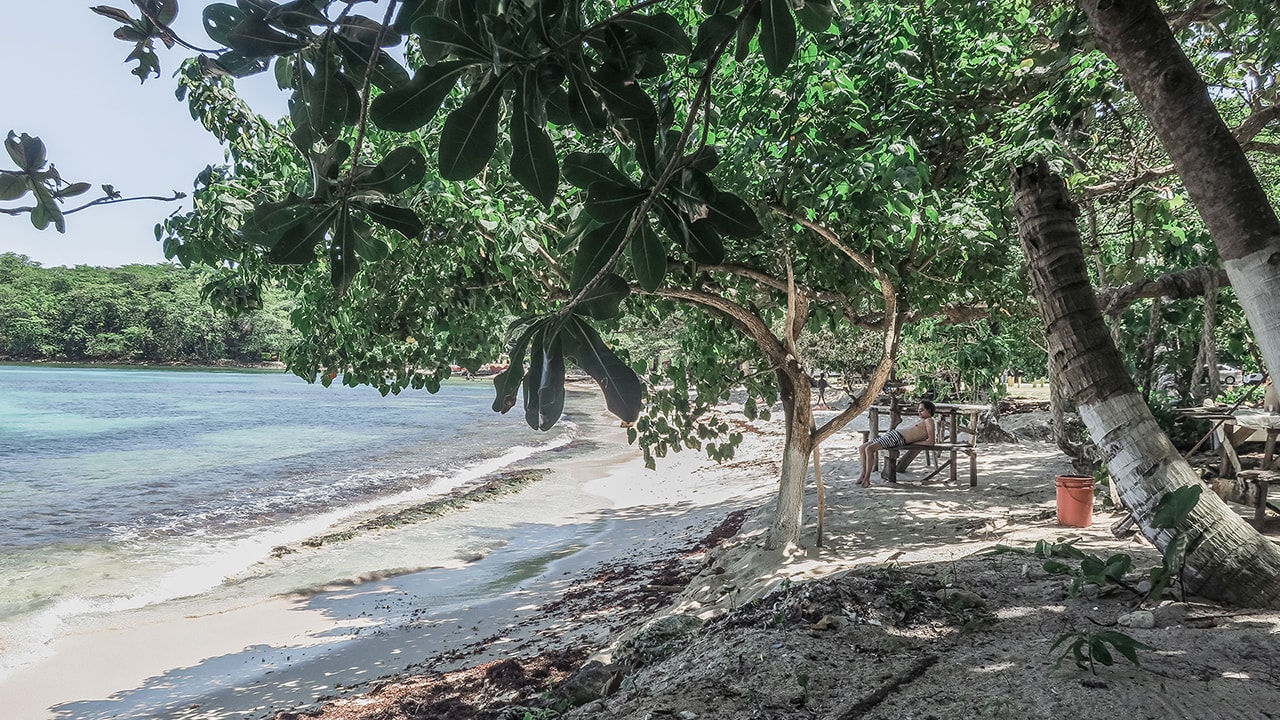 Portland Jamaica, definitely must-see
Portland is for certain the most beautiful area of Jamaica. Nature is breathtaking, not touristy and nice vibes. The whole area feels more laid back and welcoming than the rest of the island. Locals are friendlier than in Negril and less aggressive when selling stuff. Off course there are tourists in Portland, but you don't see them that much.
Activities in Portland Jamaica:
Blue Lagoon. When you arrive at the Lagoon, step right and walk through the water. There you can lay down and relax.
Winnifred beach. No entrance fee and delicious cheap food.
Frenchman's Cove Beach. Entrance fee USD10 per person.
Rafting the Rio Grande.
Go see the Reach Falls. We would recommend doing it with locals. About one-hour drive from Port Antonio.
Enjoy local food on Winnifred beach.
Woody's Low Bridge Place.
Eat a Pattie in the city of Port Antonio.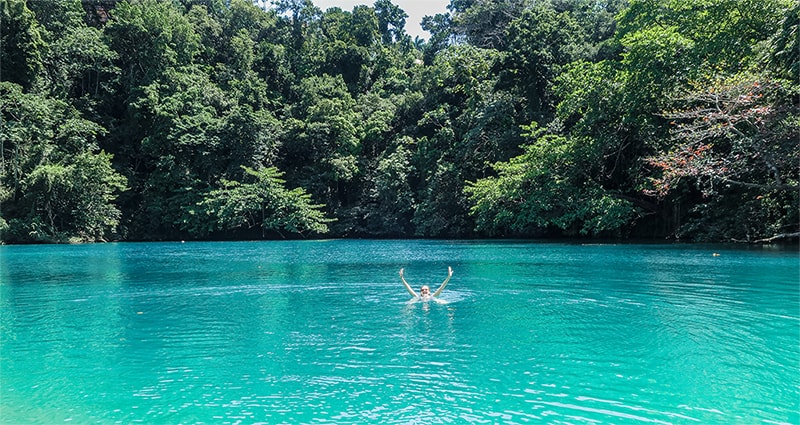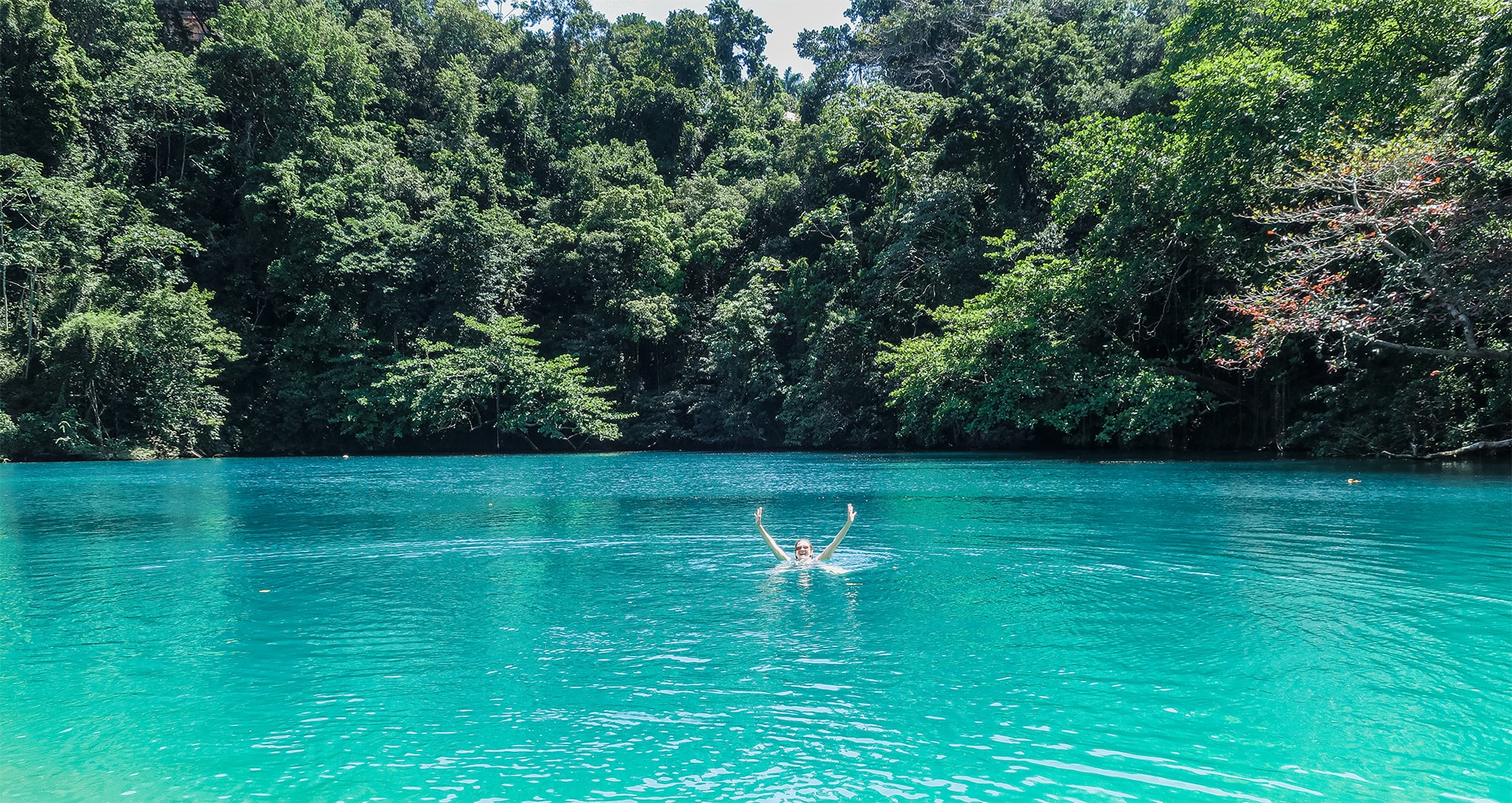 Monday July 1, 2019