A beautiful day trip on Samos
Tuesday November 5, 2019 - by Errer
If you have a rental car (we highly recommend to hire one) like we had during our trip in Samos you can visit the mountain villages Vourliotes and Manolates and the Ambelos waterfall in one day. The north coast of Samos is much rougher than the south coast as the wind and the sea crashes the coast.
Driving or walking in the northern part of Samos is breathtaking, because it's incredibly green high in the mountains. Steep curvy roads, hairpin roads and many views are worth exploring this area. Many footpaths in the valley of the nightingales, it will blow your mind.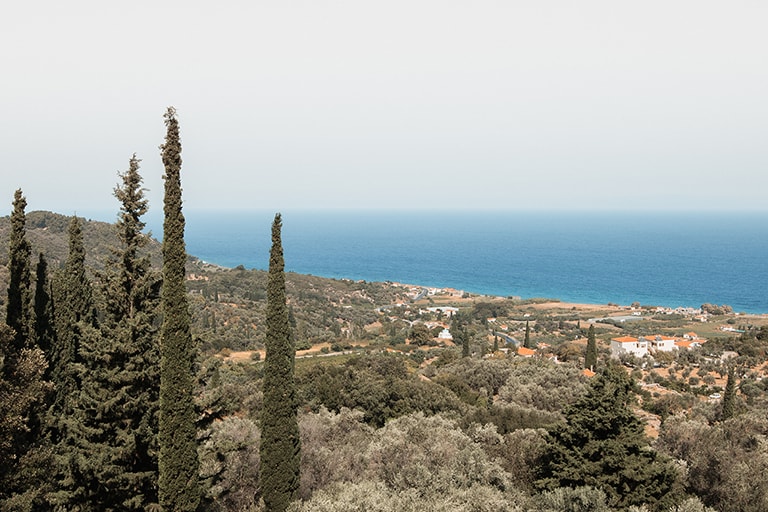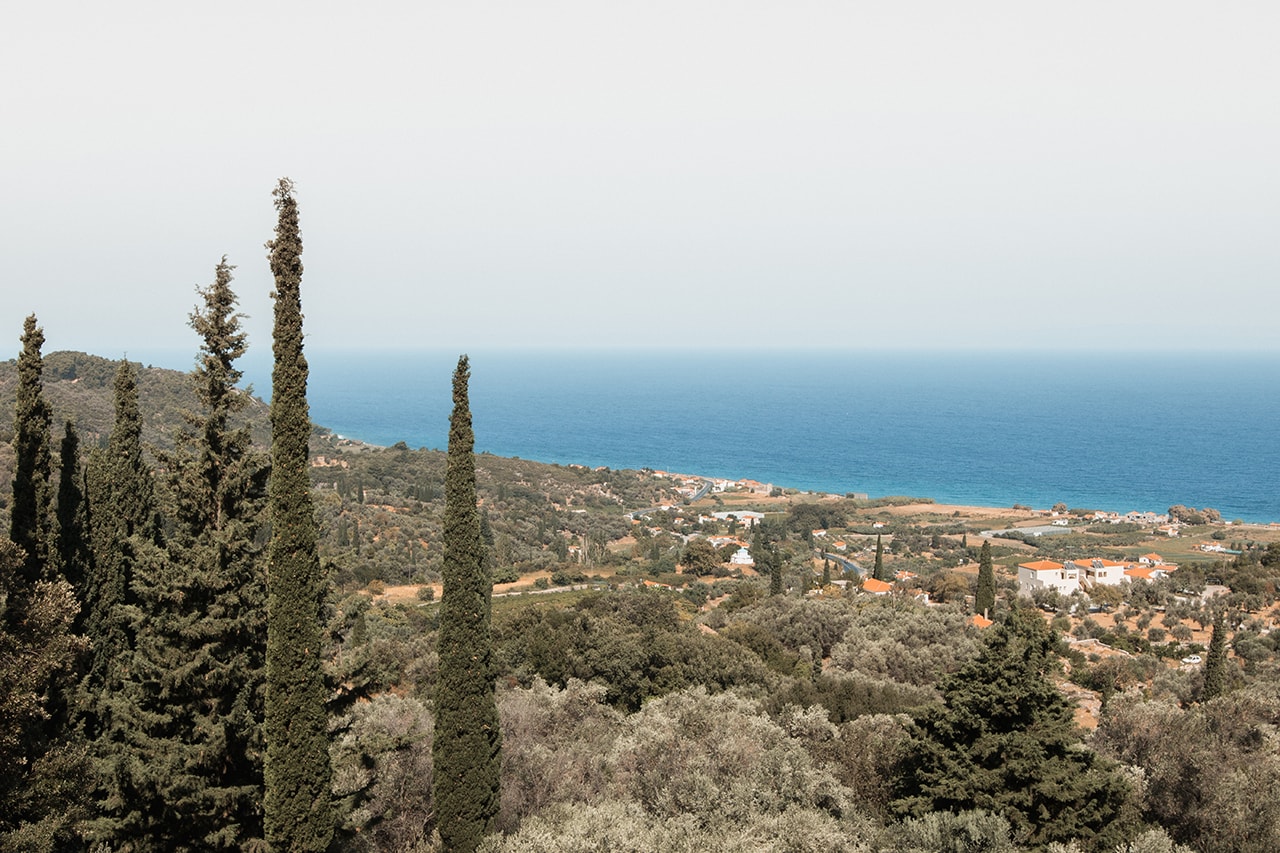 Pnaka on your way to Vourliotes
From our apartment in Marathokampos we drove on the main road through Karlovassi to Vourliotes. At Kambos we take the sideway and continue to Vourliotes, but you can take another sideway to Pnaka first.
Narrow road lead you to a small square with a church, a restaurant (was closed at that time) and a water source. This water is fresh and drinkable. Pnaka is not very special, but it's worth a short visit.
From the main road it's about 5 kilometers to Vourliotes, located at 340 meters altitude. The road is curvy and steep sometimes. Definitely a must to go to this mountain village if you are on Samos island. Here you can find the authentic Greek atmosphere.
Vourliotes village has many narrow winding and colorful streets and it's all incredibly photogenic. I couldn't stop taking figures. Colors everywhere, old buildings, street cats, the empty quite streets. It is so quiet that sometimes it seems like nobody lives there. That's what we really loved about our stay on Samos. Sometimes you see someone passing by on a motorbike, an old man sweeping the street, Greek locals who are loudly talking about something you don't understand. But most of the time we see more cats than people.
On the village square you can find three tavernes. Drink a cuf of coffee before you go to Manolates and enjoy the atmosphere. Vourliotes counts 500 inhabitants and dates from the 16th century.
Park your car before you drive into the village because Vourliotes is pedestrianized and the streets are getting narrow. Before you drive into the village, you have two options. There is a parking area on the right, but there was no place left. You can also turn left and take the road that goes up, you will see a parking lot on your right.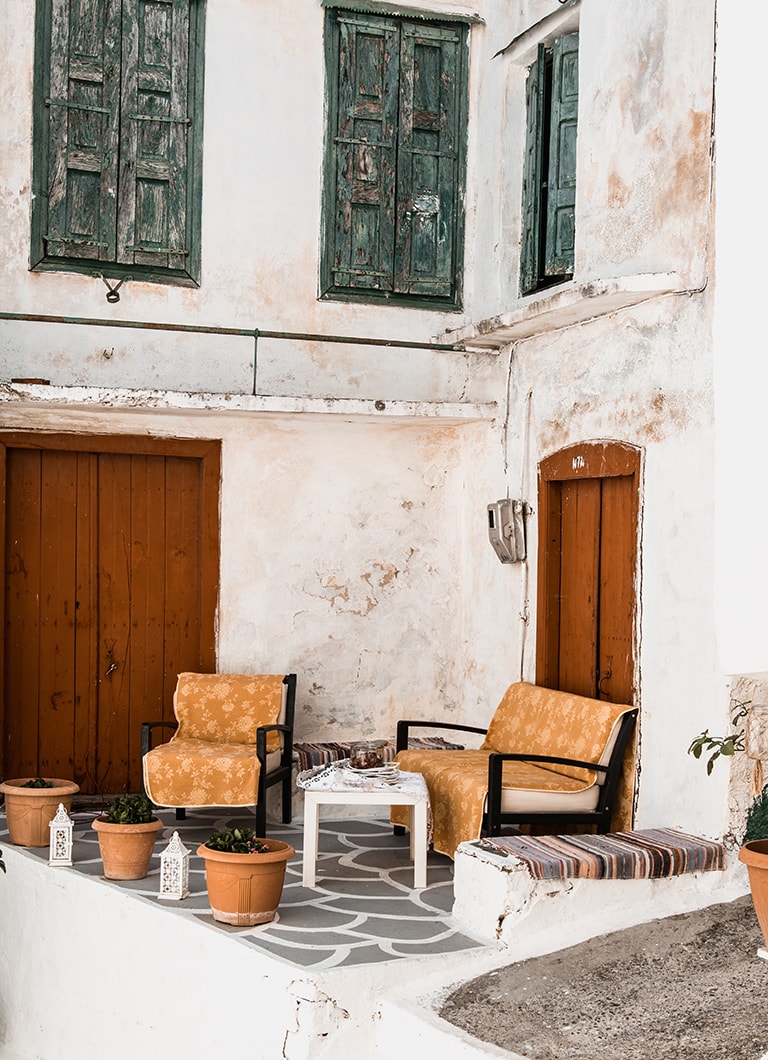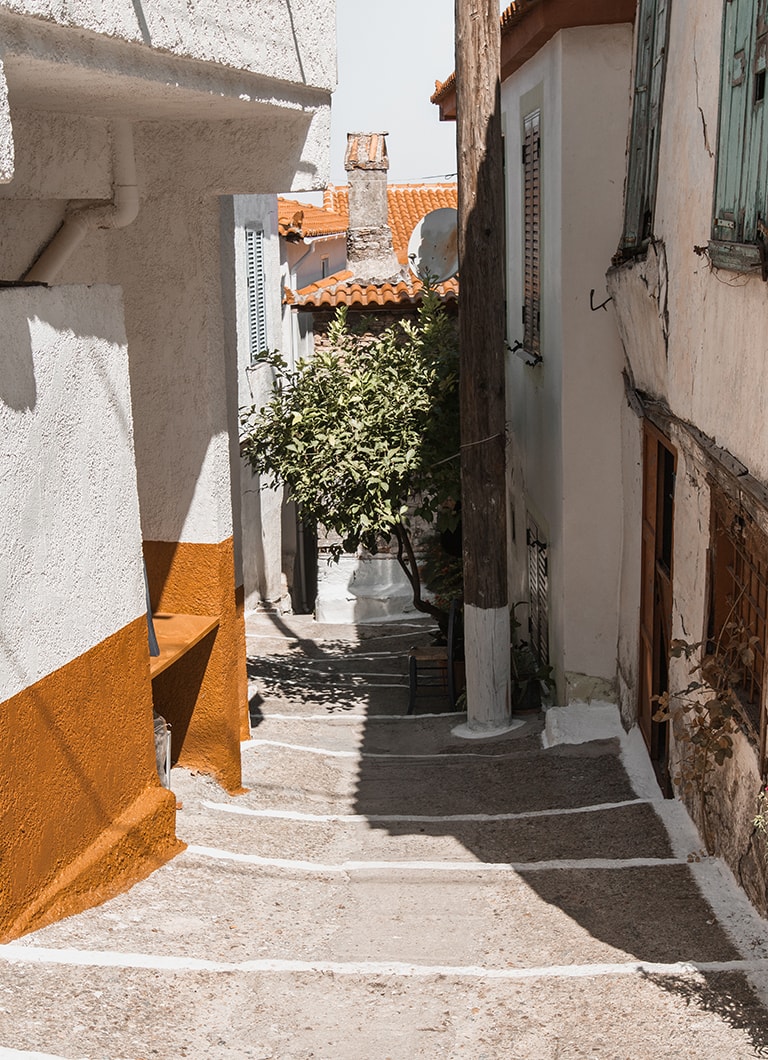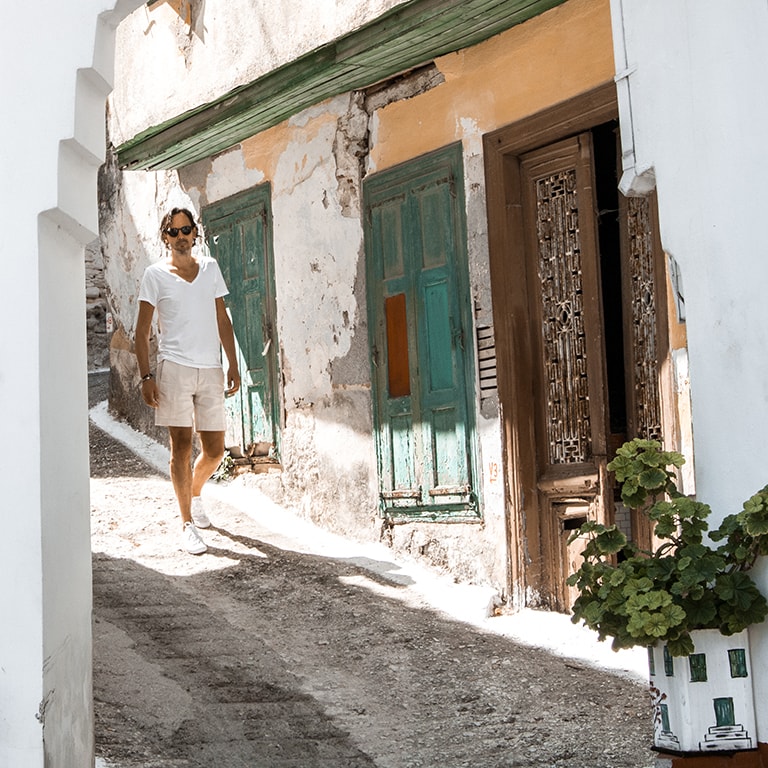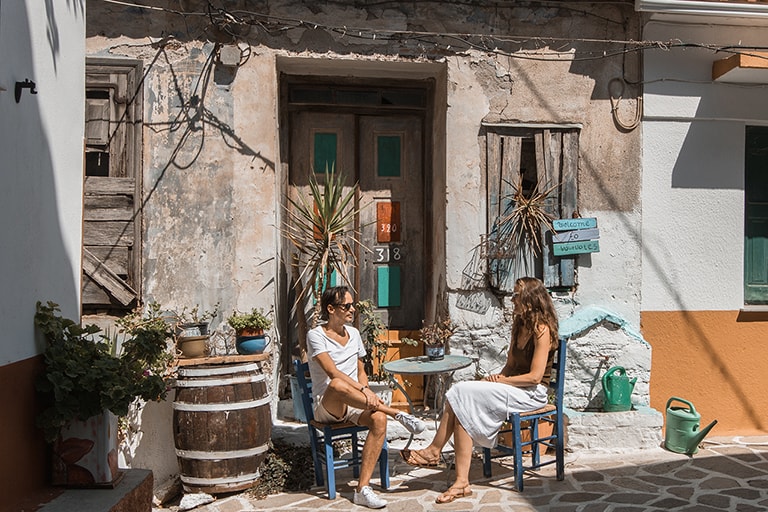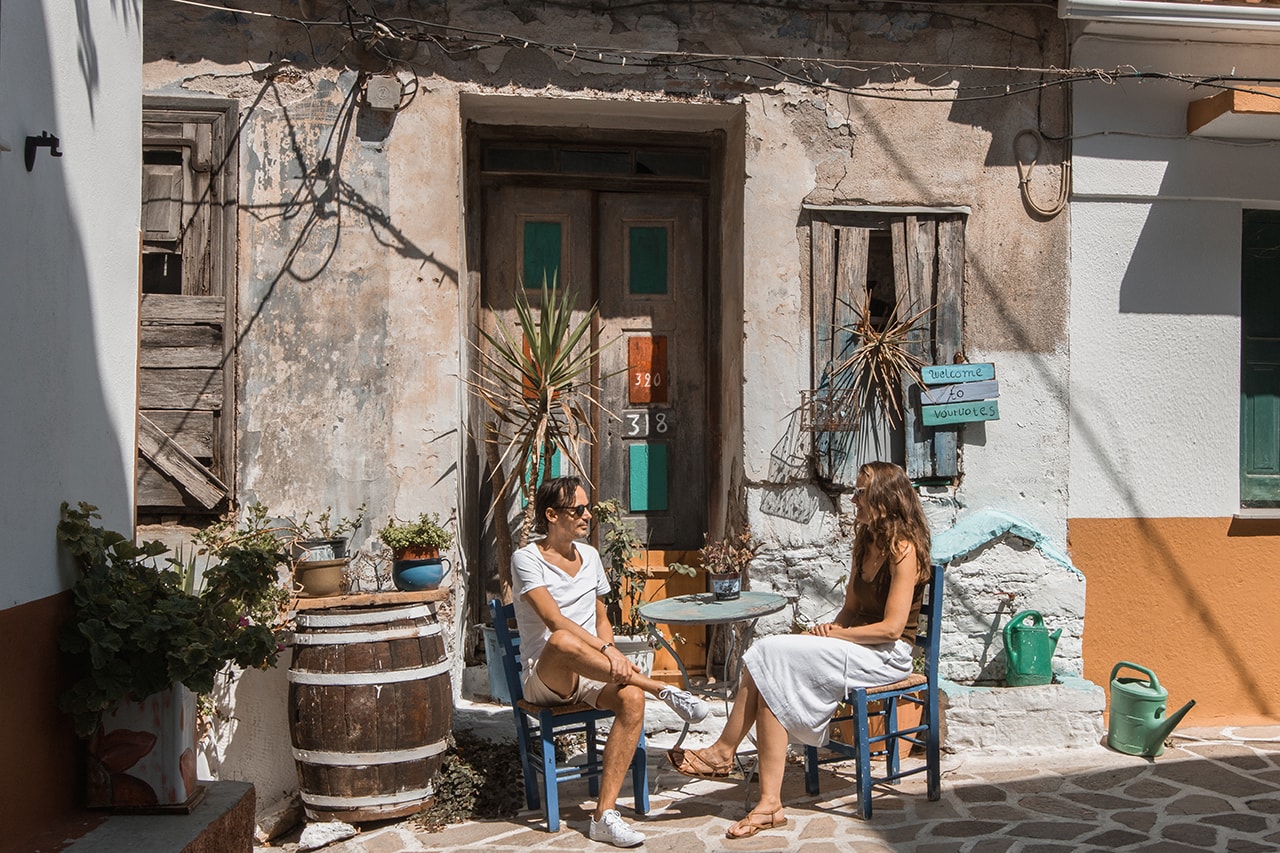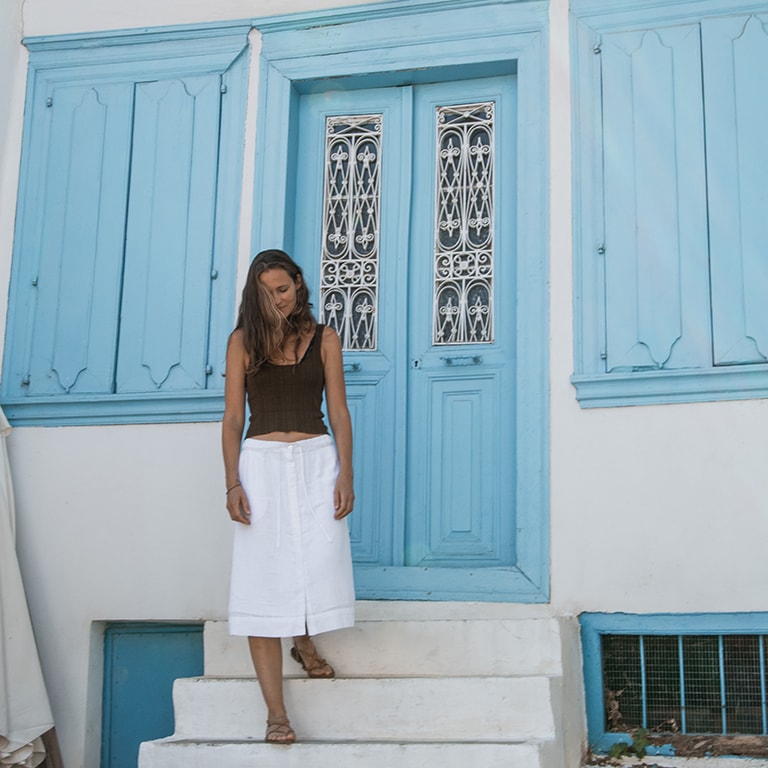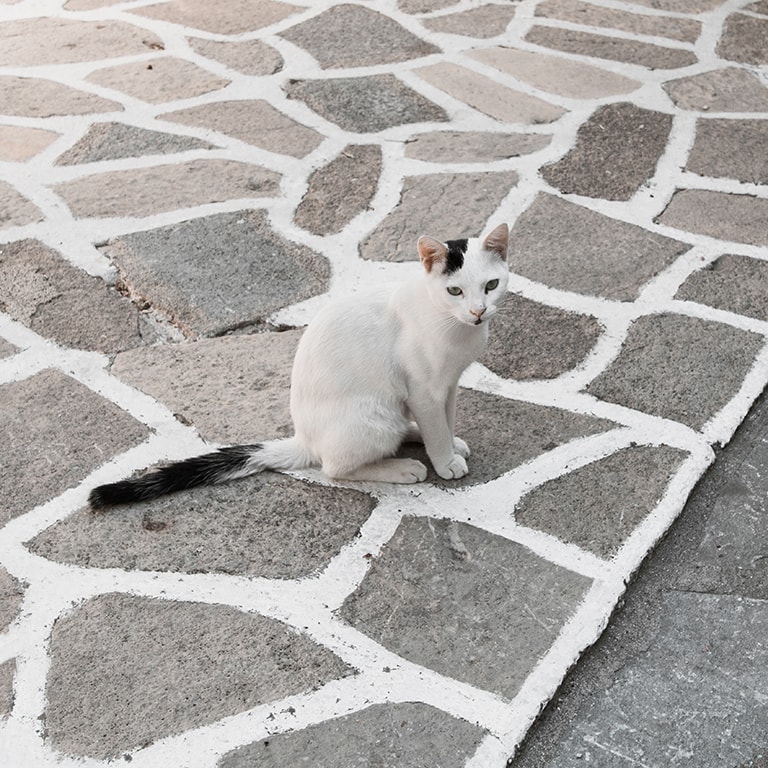 At the end of the morning we drive the road back to Manolates, a mountain village smaller than Vourliotes and situated at 380 meters altitude. Manolates counts about 150 inhabitants. From the main road it's about 4,5 kilometres drive through the beautiful mountains.
Driving from Agios Konstantinos is simply amazing. Through the valley of nightingales on a winding steep road. In the beginning the road is less steep in comparison with the route to Vourliotes. You can park the car for free on the left when you drive towards Manolates.
Manolates is a small artists' village, here you will find several shops where artists sell handcrafted products such as ceramics, jewelry and honey.
Manolates we found less impressive than Vourliotes. We noticed Manolates is more focused on tourism, there were more tavernes and shops. Clearly, you will see significantly more tourists here. We almost didn't take any figures here. I think that indicates that Vourliotes is much more authentic and more photogenic.
Don't get me wrong, that doesn't mean it's not worth visiting this village. But the drive is more spectacular than the village itself we think. There is already a reason to go there. Enjoy your time at a terrace, that's always a good idea. We ordered some juice and dolmades, vine leaves stuffed with rice and herbs.
Ambelos Waterfall, Samos Greece
As we drive back from Manolates back to Marathokampos at the end of the day we bring a visit to the waterfall in Ambelos. From the main road the drive to Ambelos, there was again almost no traffic and again we enjoy the amazing area. Road is very steep here, sometimes 11% to 14% and hardly any guardrail.
Starting point of the path towards the waterfall is on the right side of the paved road just before the centre of Ambelos. There is also a sign that mentions the waterfall. A 20 minute walk on a rough path takes you to the waterfall. Meanwhile you are surrounded with chestnut trees, pines and olive trees. There is a steep cliff along the path, be careful and wear sneakers. Enjoy the sound of flowing water in the valley while hiking the path.
Once arrived we had to laugh to each other, because the waterfall was really a little waterfall as the volume of water was not much. But that's not strange because in September and a dry summer has passed. When visiting the waterfall in spring, it will be more impressive. Nevertheless, it is a beautiful place to relax and certainly worth to explore.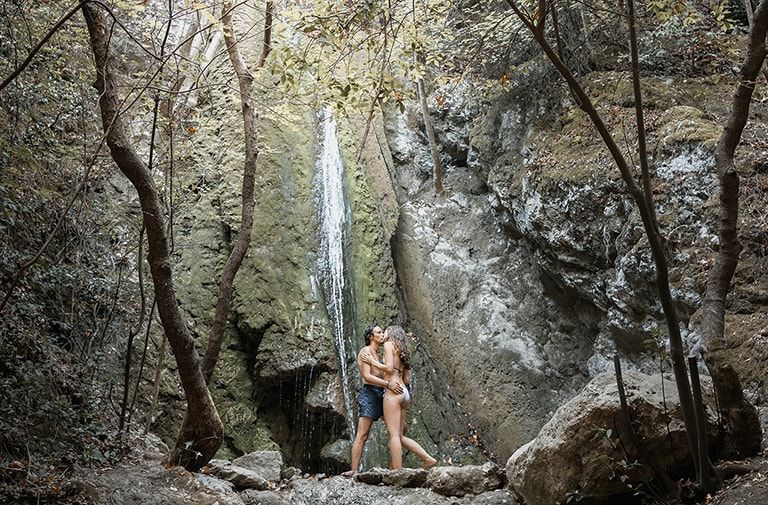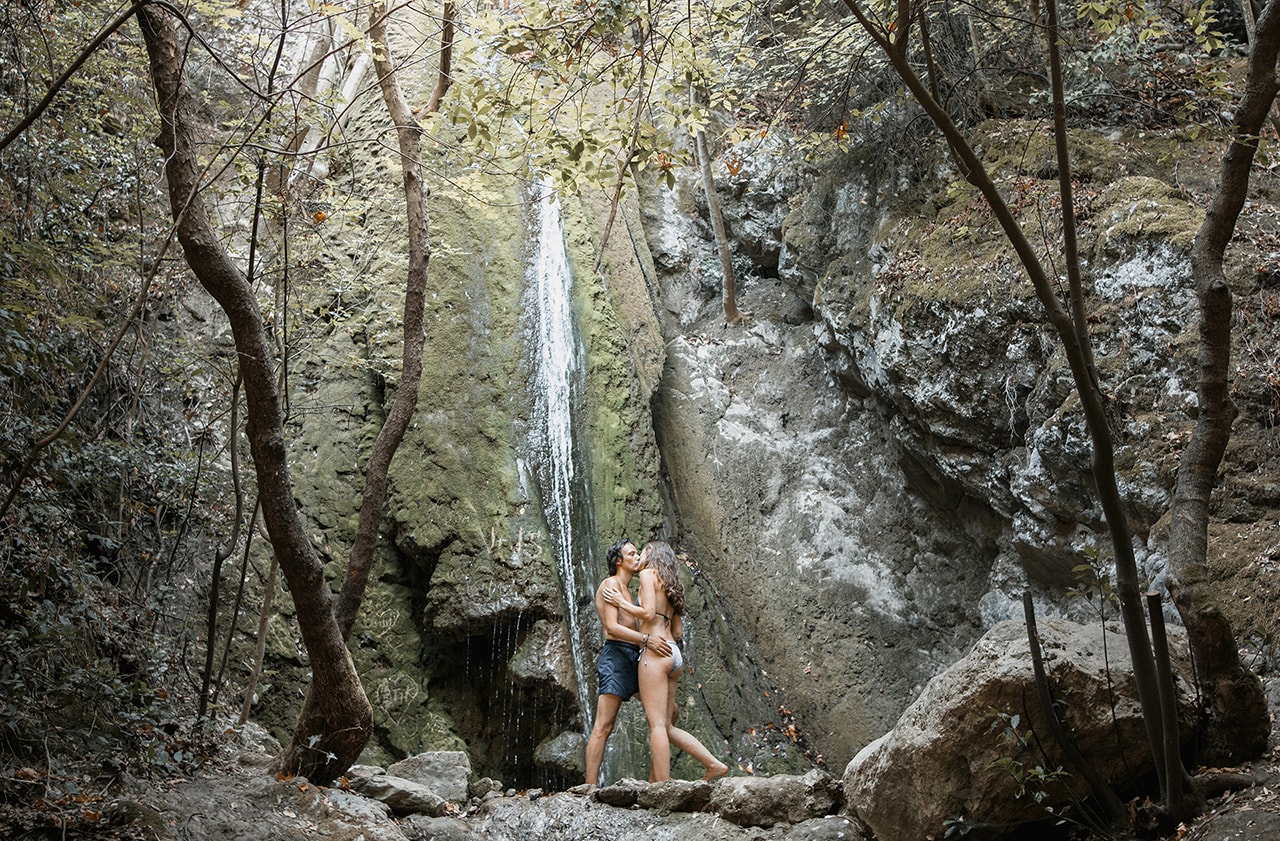 Tuesday November 5, 2019