Easy vegan wrap with nectarine and cashews
Friday September 11, 2020 - by Errer
2

serves
International
Main course, Lunch
Used backdrop: Wooden chest
Recently I finally posted our tortilla wraps recipe online. Remco and I make them a lot and fill them with literally with everything. For this recipe I made an easy vegan wrap with pieces of nectarine. We love nectarine a lot! They are fresh, juicy and sweet. In the Netherlands, nectarines are only available until about October. A good reason to enjoy this fruit until then. In a salad it fits perfectly too. But when nectarine is out of season, you can substitute it for mango or even for dried fruit such as figs. It depends where you live obviously.
Besides nectarine I combine the wraps with cashews, avocado, cucumber and sprouts. Put it all together in a bowl with a dash of olive oil and a pinch of pepper and you are ready to fill. Easy right?! It's delicious to spread the wraps first with a cream cheese. Nowadays there are loads of vegan spreads, I am so happy about that! For this recipe we bought the vegan spread from Nature & Moi, a French company who is specialized in vegan cheese. The spread is flavored with herbs and garlic.
In the Netherlands their products are available at the Jumbo. Outside my country it's available in France, but I don't know if it's available in other countries too. Good thing is, this cheese has a quite healthy composition. It contains sunflower oil, which are unsaturated fats. Cream cheeses and dairy spreads are often loaded with unhealthy saturated fats. Nature & Moi also has a tasty vegan camembert in their collection. Definitely worth a try if you can find it in a store.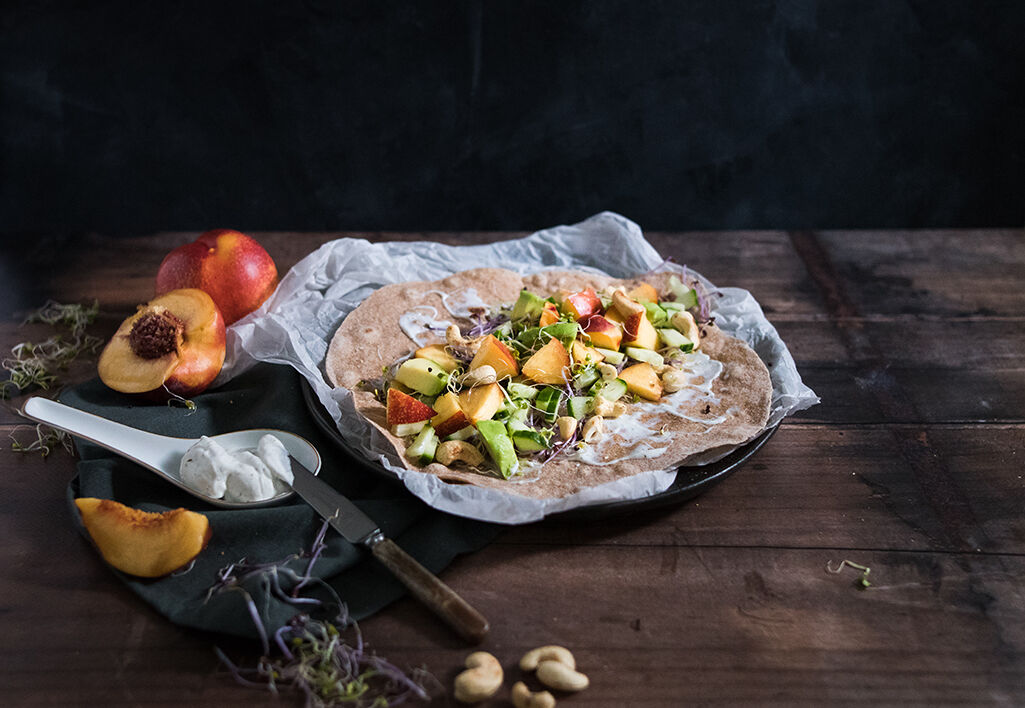 First, cook the whole wheat flour wraps as described in our recipe. Or buy tortilla wraps in the supermarket if you don't feel like cooking them yourself.
Roast the cashews in a frying pan with a dash of olive oil.
Clean the nectarines and cucumber and cut into pieces.
Cut the avocado all around, separate the halves, cut lines and scoop out the pieces.
Add the nectarine, cucumber, cashews, sprouts and avocado in a bowl. Add a dash of olive oil and season with pepper.
Serve the wraps and nectarine mixture separately. Spread the wraps with the garlic cream cheese and top with the nectarine salad.
If you don't like nectarine you can also choose for mango.
These delicious wraps are perfect to go.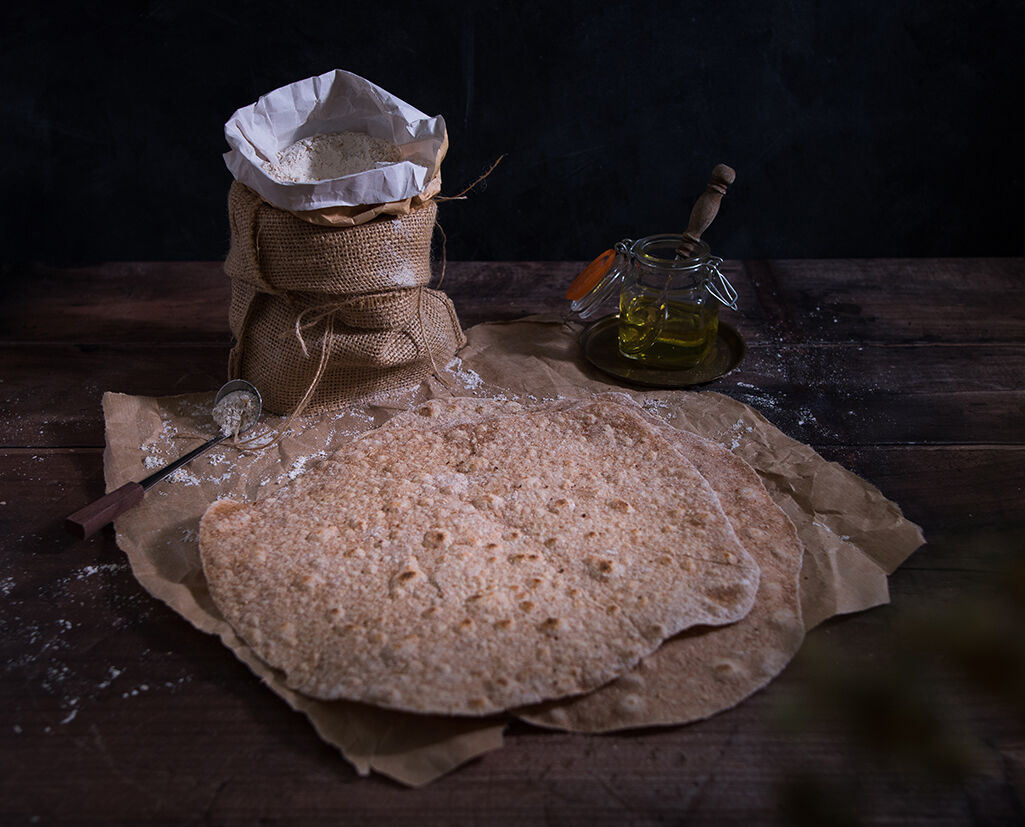 Did you prepare this recipe? Let us know on Instagram. Share it with us using #ERRERFOOD or tag us in your post. We love that! ♥