Friday August 30, 2019 - by Errer
Ginger cookies!! Hmmm these healthy ginger cookies with oatmeal are incredibly delicious and crispy! These homemade cookies really have the desired crunchiness they way you expect it. Before you know they all are moved from you plate to your stomach.
Do you love ginger just as much as we do? Than you really should try this recipe. And the sound the cookie makes when take a bite … do you know what I mean? Good news is; this cookie is healthier and more nutritious than the grocery store sugar stuffed cookies! I always try to make our recipes as healthy as possible, even when baking snacks. That means I try to reduce sugar. Besides, the ginger gives all the taste in these cookies so why using lots of unhealthy sugar.
Besides ginger I add oats, coconut oil, palm sugar, sunflower seeds, almond milk and cinnamon. Great ingredients for oatmeal ginger cookies. Oats is a gluten-free whole grain and has so many health benefits for our body. It's very nutritious, full of fiber and rich in antioxidants. Every day we eat oatmeal for breakfast with almond milk and banana, but oats can also perfectly be used for baking.
Oats, 250 grams
Coconut oil,100 grams, melted
Ginger, 60 grams, finely chopped
Palm sugar, 3 tablespoons
Sunflower seeds, 2 tablespoons
Almond milk, 2 tablespoons
Cinnamon, 1 teaspoon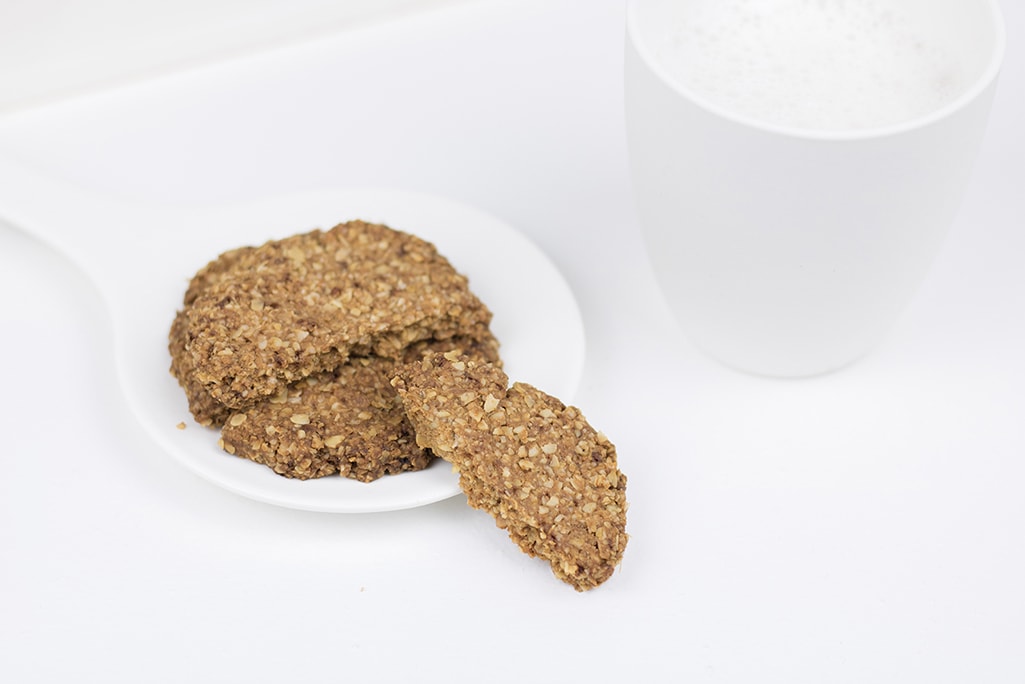 Recipe heatlhy ginger cookies
Preheat the oven to 200 degrees celcius.
Put the oats, ginger, sunflower seeds, palm sugar and cinnamon in the food processor and blend shortly until the mixture is slightly crunched. Add the melted coconut oil and the almond milk in the preocessor. Mix into a nice cohesive dough.
Place a sheet of baking paper on the oven plate. Shape little balls from the dough with your hands and press the balls carefully flat. Decide for yourself how large you want to make the oatmeal ginger cookies. I don't want them too big, because that's just easier baking. Also I prefer smaller cookies for snacking.
While baking keep an eye on the cookies and remove them from the oven after about 20 to 30 minutes. They are ready when they turn brown. Let them cool down before you attack. Enjoy your super healthy ginger cookies!
Vary with seeds or nuts or add coconut rasp.
Add some raisins or chocolate in the mixture.
If you don't like ginger, simply don't add it.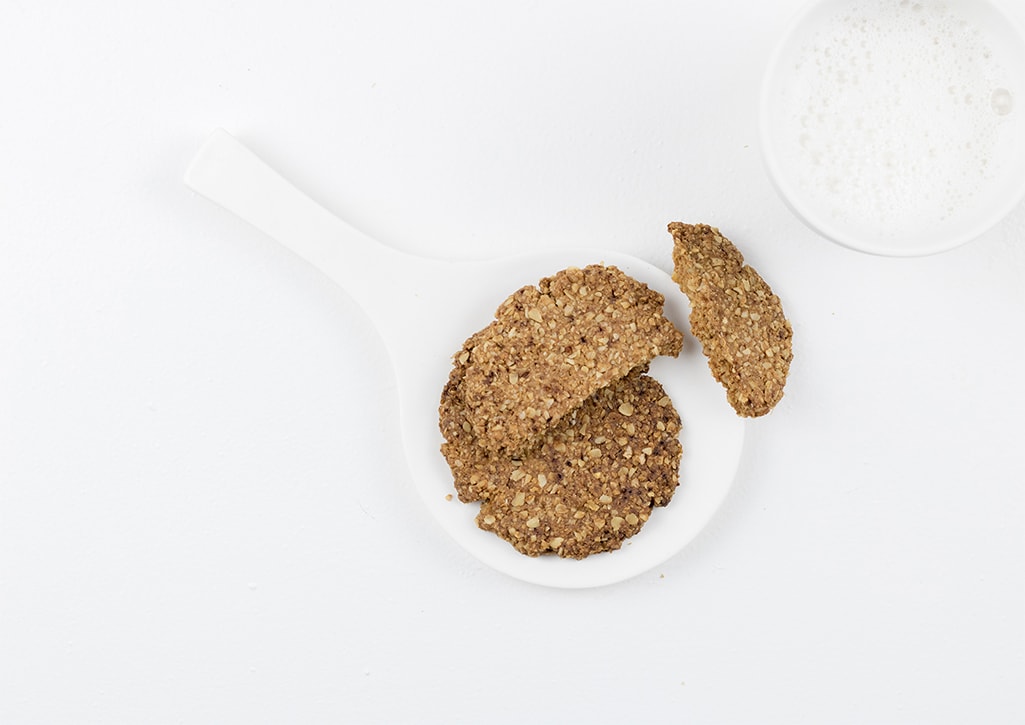 Did you prepare this recipe? Let us know on Instagram. Share it with us using #ERRERFOOD or tag us in your post. We love that! ♥