Healthy homemade tortillas
Saturday August 22, 2020 - by Errer
6

serves
International
Main course, Snacks
Used backdrop: Wooden chest
Ever tried homemade tortilla wraps? We are totally not against buying wraps in the grocery store but when you do, buy nutritious ones. Sometimes we buy the No Fairytales tortilla wraps containing 45% vegetables. These are much healthier than tortillas made from white flour, because they are fiber-rich. But honestly, making healthy homemade tortillas by yourself is really worth it. It's actually very easy and freshly baked they are surely the most delicious. You will definitely taste the difference with wraps out of a plastic bag. Homemade wraps are not only more tasty, they also are cooked with pure ingredients. Whole wheat flour, water and olive oil is all you need. Another advantage is that cooking them yourself is super cheap! Remco and I eat tortillas regularly for lunch or for dinner. We fill them with all sort of tasty and healthy stuff. Check our recipes for a delicious roti and burrito filling.
While you are preparing these healthy homemade tortilla wraps your house transforms into a little bakery. Who doesn't love that smell right?! All you need is a skillet and a rolling pin. Although, if you don't have a rolling pin, you don't have to worry. A wine bottle will work too. Once you have prepared the whole wheat wraps yourself, I guarantee you that you won't buy the ones from the supermarket anymore. Also, you will become better in cooking them and they only will get better. Don't cook the tortillas too long as they will loose their softness. This makes it more difficult to roll them up once you filled them. However, if you don't want to fill the wraps and eat them plain you can cook them crispy obviously. Tear the tortilla wrap in pieces and dip in hummus or guacamole for example. That's certainly snacking in a healthy way.
Ingredients 6 tortilla wraps
Whole wheat flour, 200 grams
Lukewarm water, 120 ml
Olive oil, about 1 tablespoon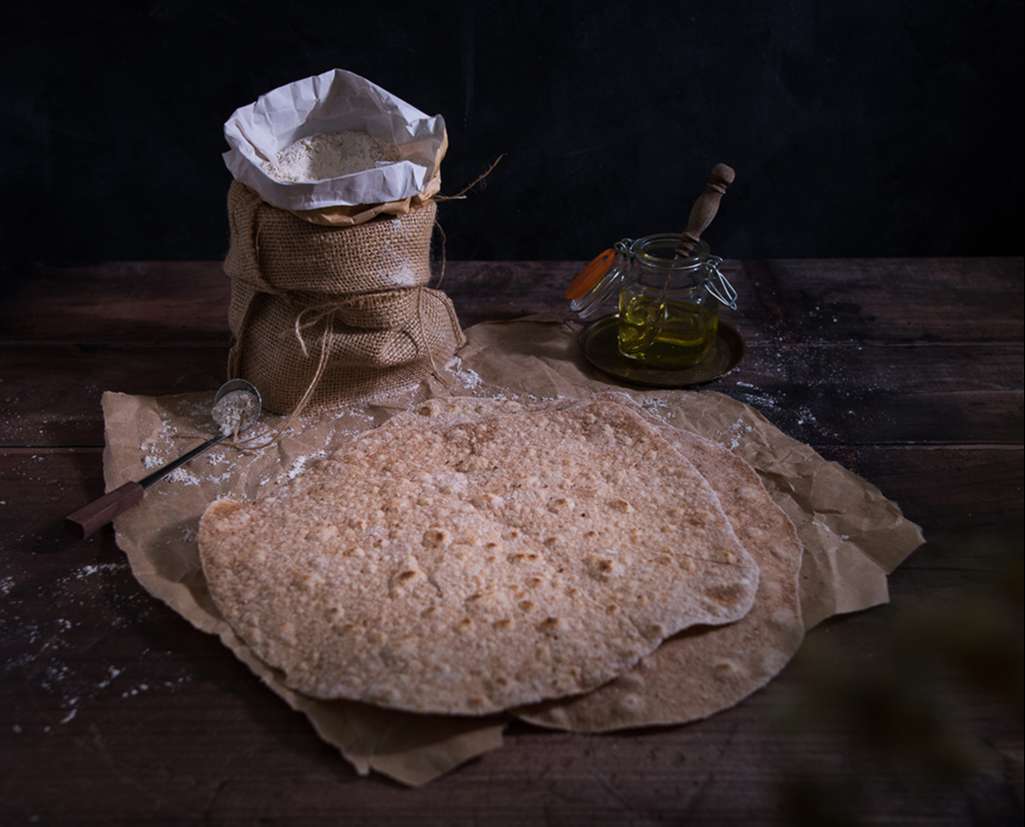 Method healthy homemade tortillas
Mix the whole wheat flour with lukewarm water and add the olive oil next. Knead this mixture for several minutes and divide the dough into 6 equal balls by using your hands.
Dust the counter with a little bit flour and roll each ball thinly with a rolling pin into a flat circle.
Heat a cast iron skillet without olive oil over medium heat. Carefully transfer each tortilla to the skillet and cook until slightly brown. About 50 seconds each side. While cooking the tortillas, press gently with a spatula on the tortilla to remove the air. Don't cook them for too long, otherwise they will become too crispy. That makes it more difficult to roll them up once they are stuffed. Practice makes perfect.
Add dried herbs such as thyme, rosemary and oregano to the dough while kneading. Combine the tortillas with a dipping sauce like hummus or tomato salsa.
Fill the wraps with whatever you like. Eat them cold or warm and combine with alls sorts of veggies and fruits.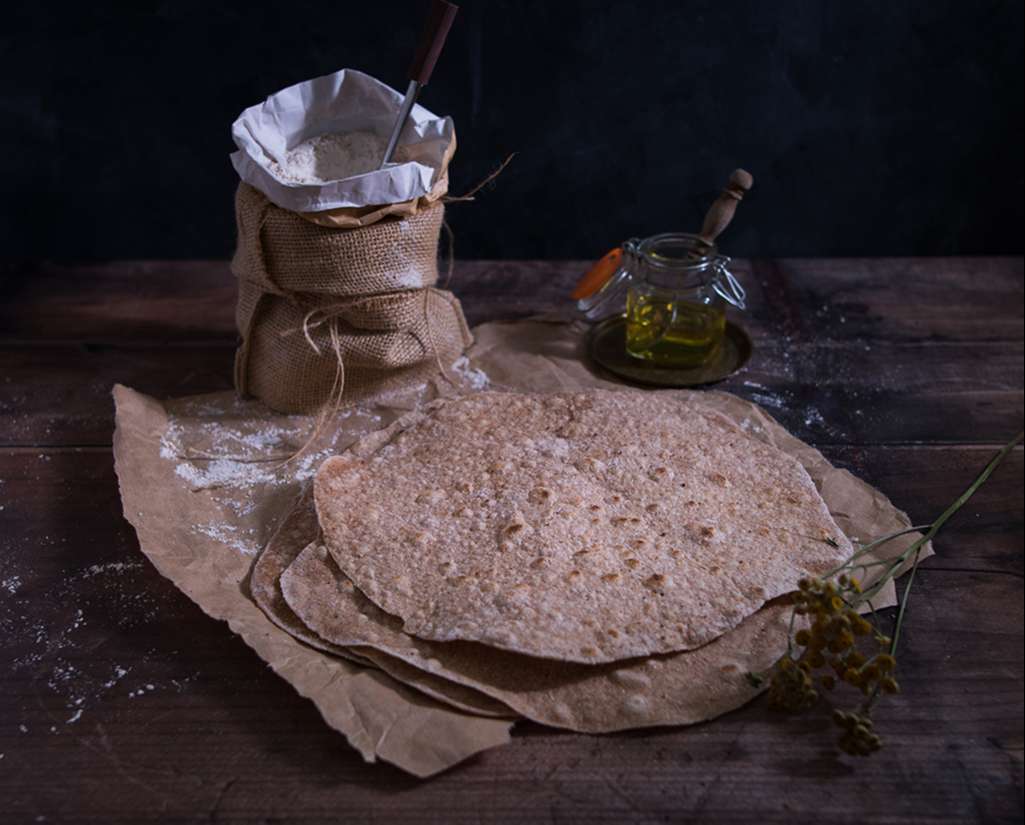 Did you prepare this recipe? Let us know on Instagram. Share it with us using #ERRERFOOD or tag us in your post. We love that! ♥