Satay salad without chicken
Saturday October 10, 2020 - by Errer
Ireally had to make a vegan satay salad, because we are a huge fan of satay sauce and peanut butter. I think it's typical Dutch all those different salads in little plastic containers you can buy in the the store. In the past we regularly ate ready-made chicken satay salad from the supermarket. Super delicious to serve on a cracker with a drink or on a sandwich for lunch. But since we no longer eat chicken and that's already for quite a few years, we have never eaten satay salad again. I can say, this recipe is super delicious and I am satisfied with the result. And there are no chickens abused for this salad. Happy me.
For this vegan salad we can simply choose for vegetarian chicken with peanut butter and mayonnaise, but I wanted to make a rich salad with veggies and all. On the Internet I have read all the ingredient lists of satay salads which you can buy in the store. And I was shocked reading all the strange e-numbers and other weird stuff they put in it. However, it's really fun to figure out what such a ready-made product consists of, because I can use that information for my own recipe. Cabbage and onion are often added to chicken satay salads and I choose to add pineapple, because I always like some freshness. Incidentally, you can easily adjust the salad to your own taste and make it spicier for example.
Vegan No chicken chunks or similar product, 160 gram
100% peanut butter, 2,5 tablespoons
Pineapple, fresh or canned (water-based), 100 grams
Pointed or white cabbage, 75 gram
Small white onion
Oat fraiche or soy yogurt, 1 tablespoon
Mayonnaise, 1 tablespoon
Sambal, 1 teaspoon, add more for extra spice
Sweet soy sauce/kecap manis, 1 tablespoon
Soy sauce, 1 teaspoon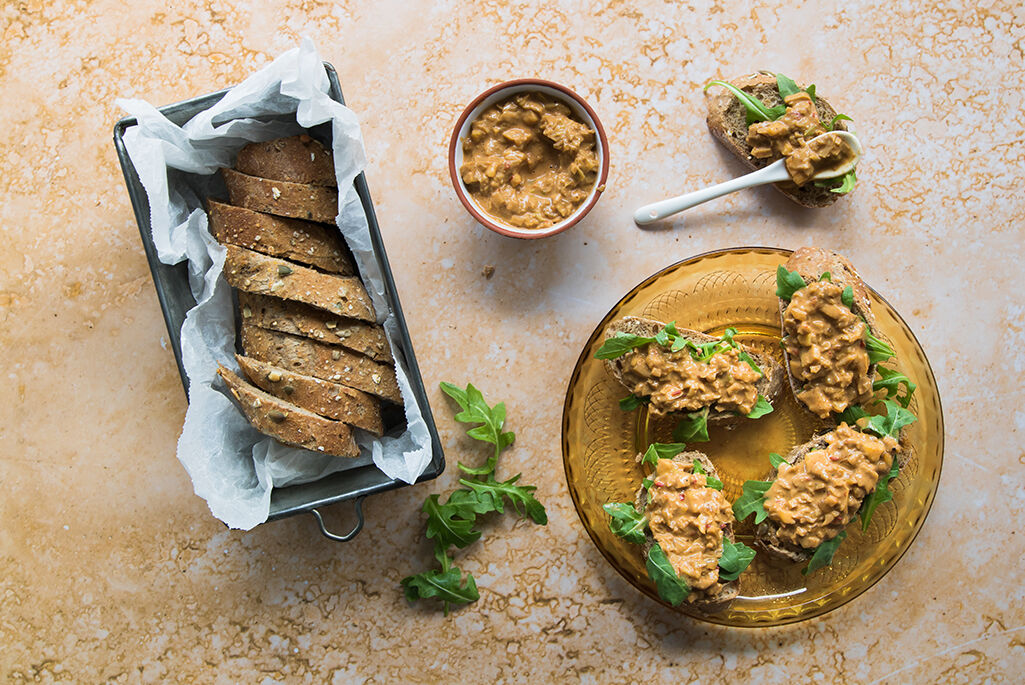 First, cut the vegan chicken into small pieces. Do the same with the white onion, pineapple and white cabbage.
Heat a little olive oil in a frying pan over medium heat.
Add the plant chicken and after another three minutes the onion and white cabbage. Stir fry, turn off the heat and let it cool down.
Spoon the mixture into a bowl and add the peanut butter, oat fraiche, mayonnaise, sambal, kecap and soy sauce. Mix everything well.
Lastly, stir in the pineapple chunks. Preferably put the chicken satay salad in the fridge overnight, because then the flavors will be more intense. However, this is certainly not necessary and you can eat it straight away. It's delicicious anyway.
Combine the satay salad with tortilla wraps or pita bread and lettuce or spread it on a sandwich with arugula and cucumber.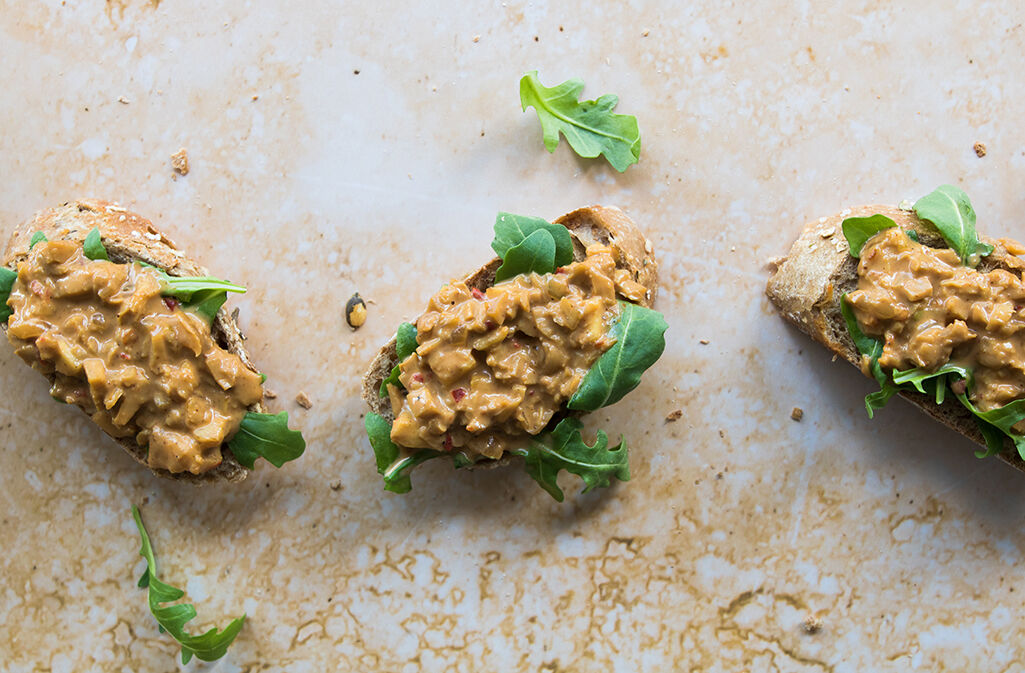 Did you prepare this recipe? Let us know on Instagram. Share it with us using #ERRERFOOD or tag us in your post. We love that! ♥