Saturday August 24, 2019 - by Errer
We arrived late in the evening at Sangster Airport in Montego Bay. Before flying to Jamica we already booked a night at Toby's Resort to spend our first night. It's only a 5 minutes drive from the airport. Our plan was to skip Montego Bay and travel to Ocho Rios the next morning. After research on the Internet and reading reviews we decided Montego Bay was to crowded and touristy for us.
From Montego Bay to Ocho Rios
The next morning we were very tired from our flight from Amsterdam. With our backpacks on our backs we knew we wanted to take a route taxi and not a normal taxi, because these are very expensive.
We ask a few drivers what it cost to drive us to Ocho Rios and the cheapest price was 12.000 JMD (approximate €85,-). Honestly, we were shocked about the costs, but at that moment we didn't care. All we wanted was to go to Ochi.
The taxi driver took us in 1,5 hour to Sunrise Villa Guest House, our stay for 2 nights we already booked in front. The guesthouse is located in Saint Mary, 7 kilometres from Ocho Rios. This was the first and last time we took a route taxi for a long ride.
Two travelers from the US we met at the Airbnb informed us about the Knutsford bus and from Ochi we traveled the island further with this bus.
When we arrived in Ocho Rios, we just wanted to chill at the beach and find some food. Only a half an hour walk distance from our stay we found a cute little outside bar. Located near the street where you can sit and have a drink with locals. We buy some take away seafood with plantain and enjoy eating it at the beach.
After our dinner we walk along the road, but couldn't find a public beach for a swim for now. Problem is, lots of beaches are private on the island where you don't have acces to.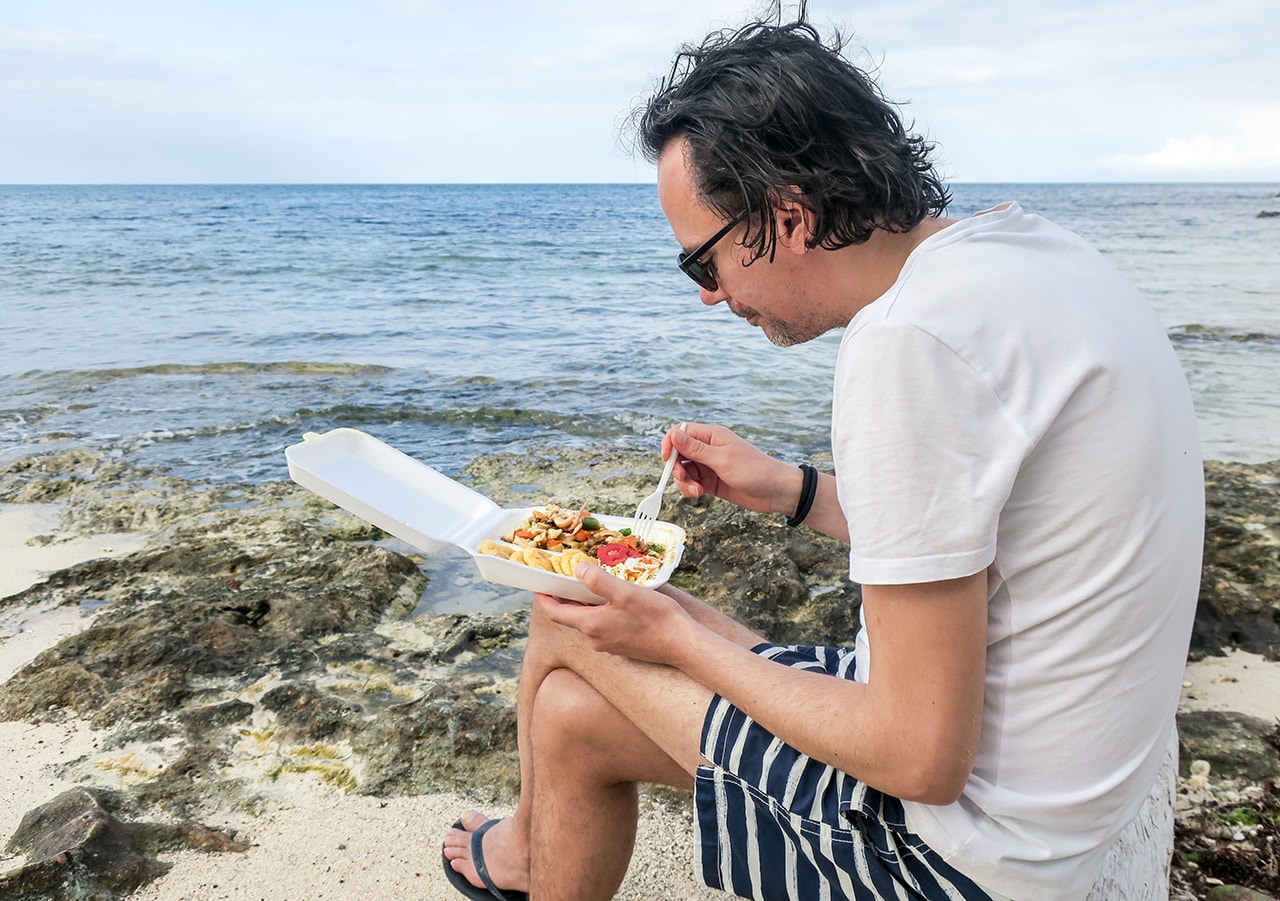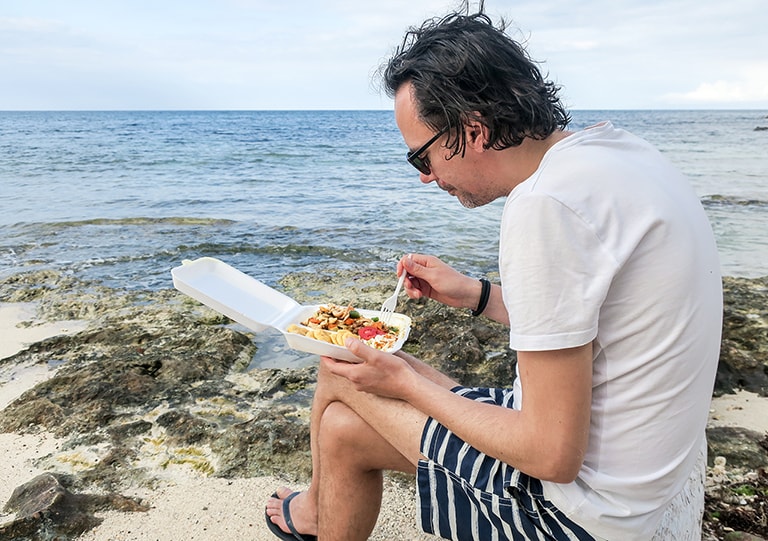 Dunn's River Falls, Ocho Rios, Jamaica
Next day we visit the Dunn's River Falls in Ocho Rios. These falls are very popular in Jamaica and we wanted to see it with our own eyes. We take a route taxi and together with some other travelers we were the first visitors, yeah! The park was not even open.
Entrance fee is US $25 and for Jamaican residents 1000 JMD (approximate €7,-). Dunn's river falls are approximately 180 feet (55 meters) high and 600 feet (180 meters long).
Dunn's River falls is a natural waterfall that is fed by underground spring water and the water is flowing directly into the sea. Water is very cold and you really need to wear water shoes if you want to climb the falls. However, Jamaican workers scrape the algae off the rocks in order to ensure the rocks aren't too slippery.
We noticed tourists in large groups climbing the falls with a guide holding each other's hands in a chain as support. Remco and I really had to laugh about this actually.
I have to say, the falls and it's surroundings are amazing! What it makes a disappointment, is that it's all very touristy. If you want to do the climb, your guide expects a tip at the end. Also, the photographer who will take some photos expects a tip. Bring a waterproof camera or a waterproof pouch to put your phone in and make your own figures.
Is climbing in a group certainly not your thing, choose to take the staircase along the falls.
Besides seeing the falls, there is a beautiful beach where you can relax. After seeing the park, you have to reach the exit by walking over the 'market' with several little shops. Be prepared to be hassled a lot. It is very annoying to walk there. We had no desire to look at the shops and just wanted to get out the park fast.
Go very early, be there at 08:30! After 09:00 the parc is flowing with tourists, especially when a cruise ship arrived in Ocho Rios. Our photos and video were taken when almost no tourists were around.
If you want to climb, don't do it with a guide. You are obligated to do it in large groups and hold each other's hand like little kids.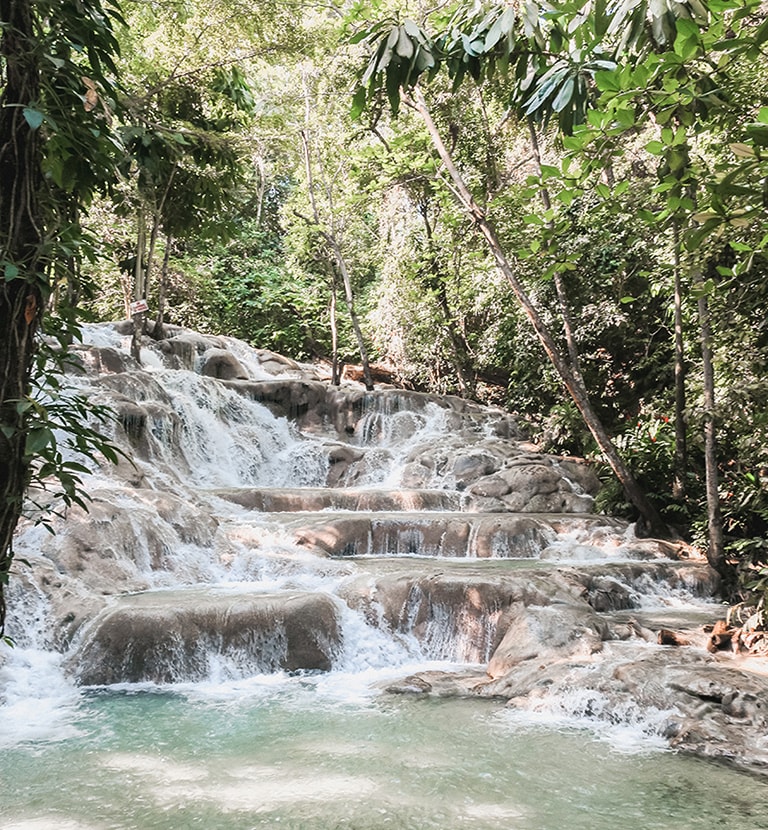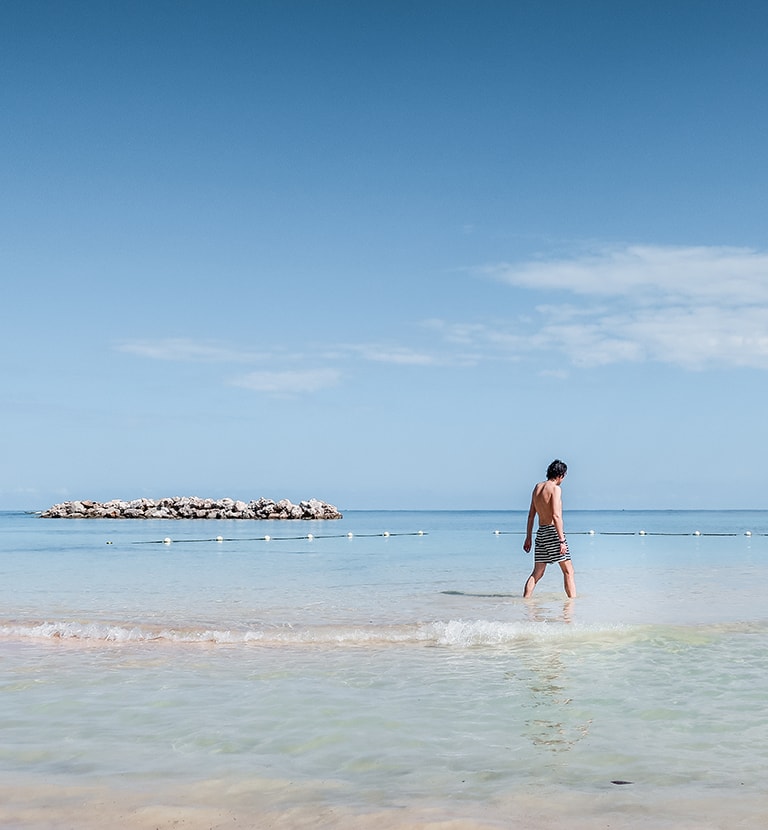 After visiting the falls we took a route taxi to James Bond Beach located in Oracabessa. James Bond Beach is about 10 miles (16 km) from the falls and is approximately a 30-minute drive.
We had to make a choice where to go in the afternoon after visiting the falls. Irie Blue Hole, Bob Marley's Mausoleum in St. Ann's Bay and James Bond Beach are all sights and reachable after going to the falls. Bob Marley Mausoleum is further away and we weren't in a mood for a long ride.
We decided to go to the James Bond Beach because we planned visiting another lagoon already in Port Antonio (Blue Lagoon). Getting a route taxi is not a problem, but don't take one at the park but on the main road since they are cheaper. The ride to James Bond Beach along the coast is breathtaking.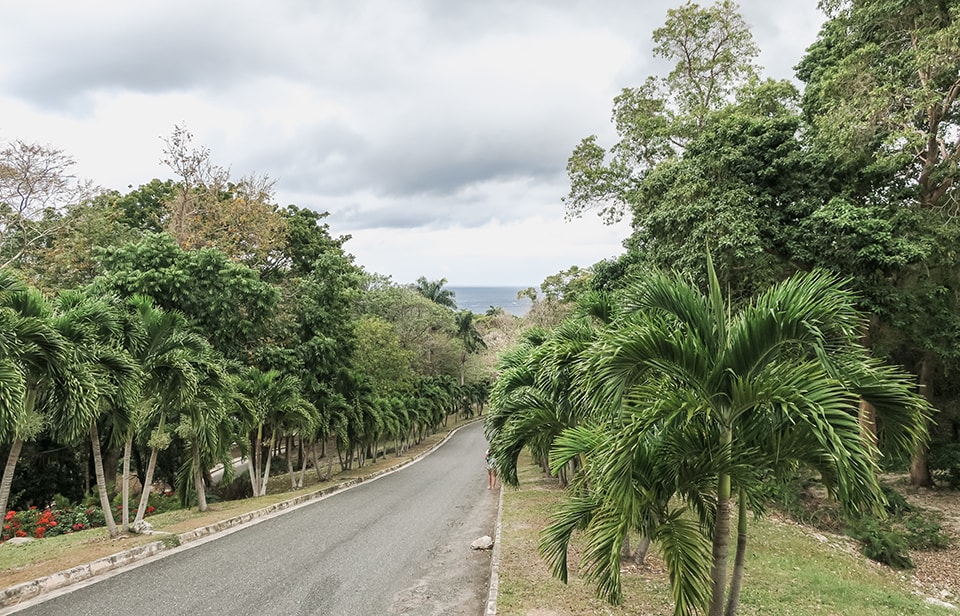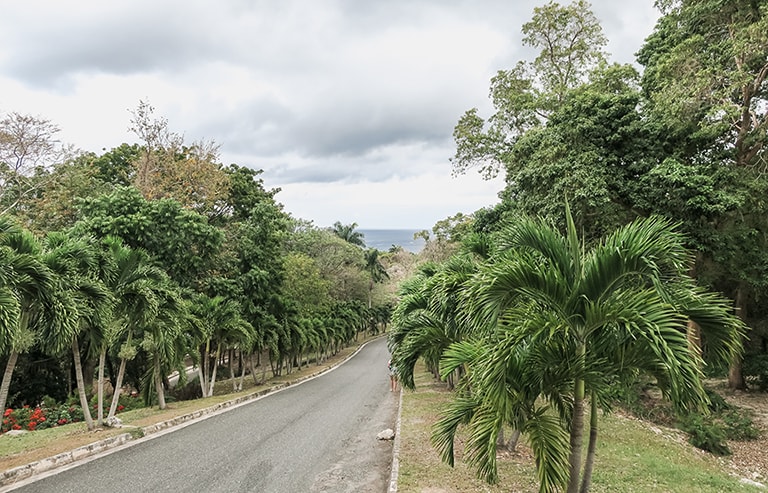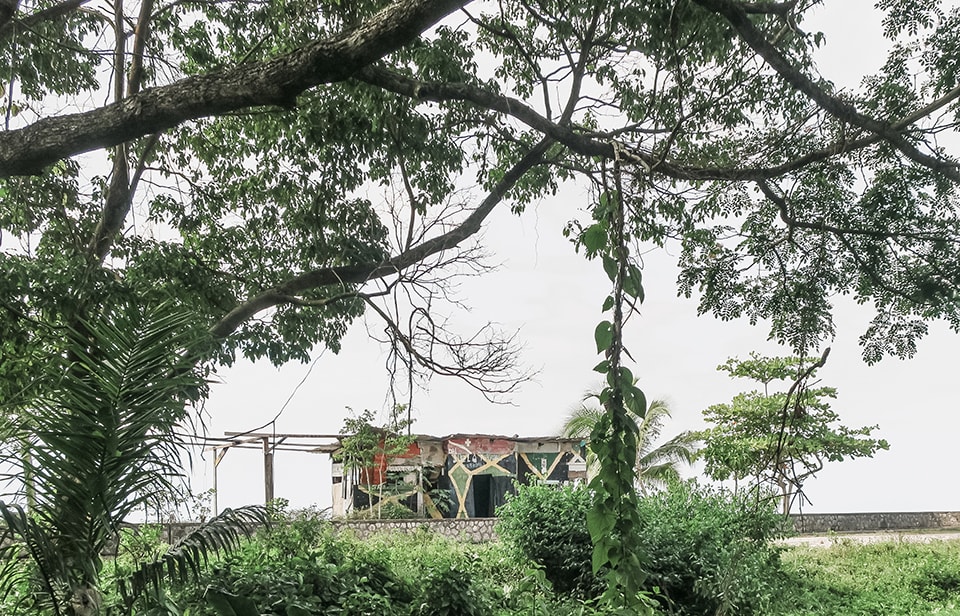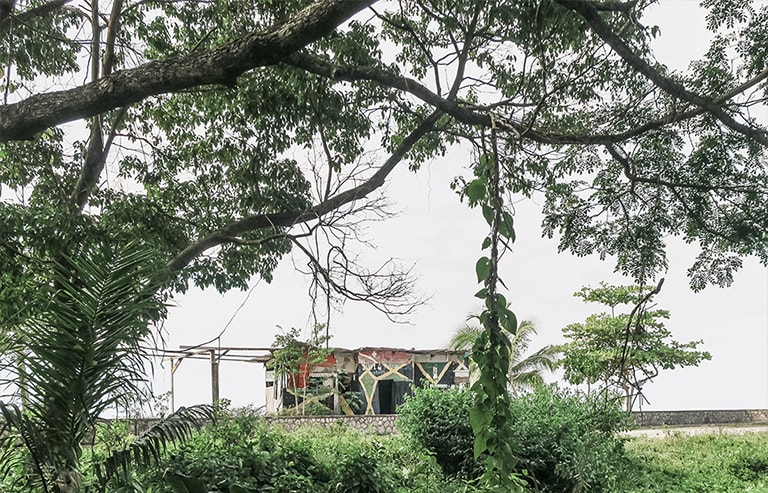 James Bond Beach has changing rooms, a bar and a restaurant. There used to be concerts by international artists such as Rihanna, Ziggy Marley and Lauryn Hill. Ian Fleming used to live and write his novels here. His house GoldenEye is now a very exclusive hotel.
Beforehand, we thought the place must be worth to explore. But actually, the place was disappointing and not what we expected. You cannot even see Ian Flemings villa from James Bond Beach and the famous hotel cannot be visited if you don't have a reservation.
We wouldn't recommend visiting this beach. Very loud music, not possible to walk here to the GoldenEye resort, hardly any beach and it looked not very well maintained. The place looked very deserted. Maybe in the weekends there is more activity and ambiance, but we doubt that.
We decided to drink a couple of cold Red Stripes at the Moonraker bar and enjoyed each other's company. I acknowledge we are not very enthusiastic about this place, but it's our honest experience.
Entrance fee is J$700 (approximate €5,-) per person. Beware of taxi drivers offering rides, they may overcharge you.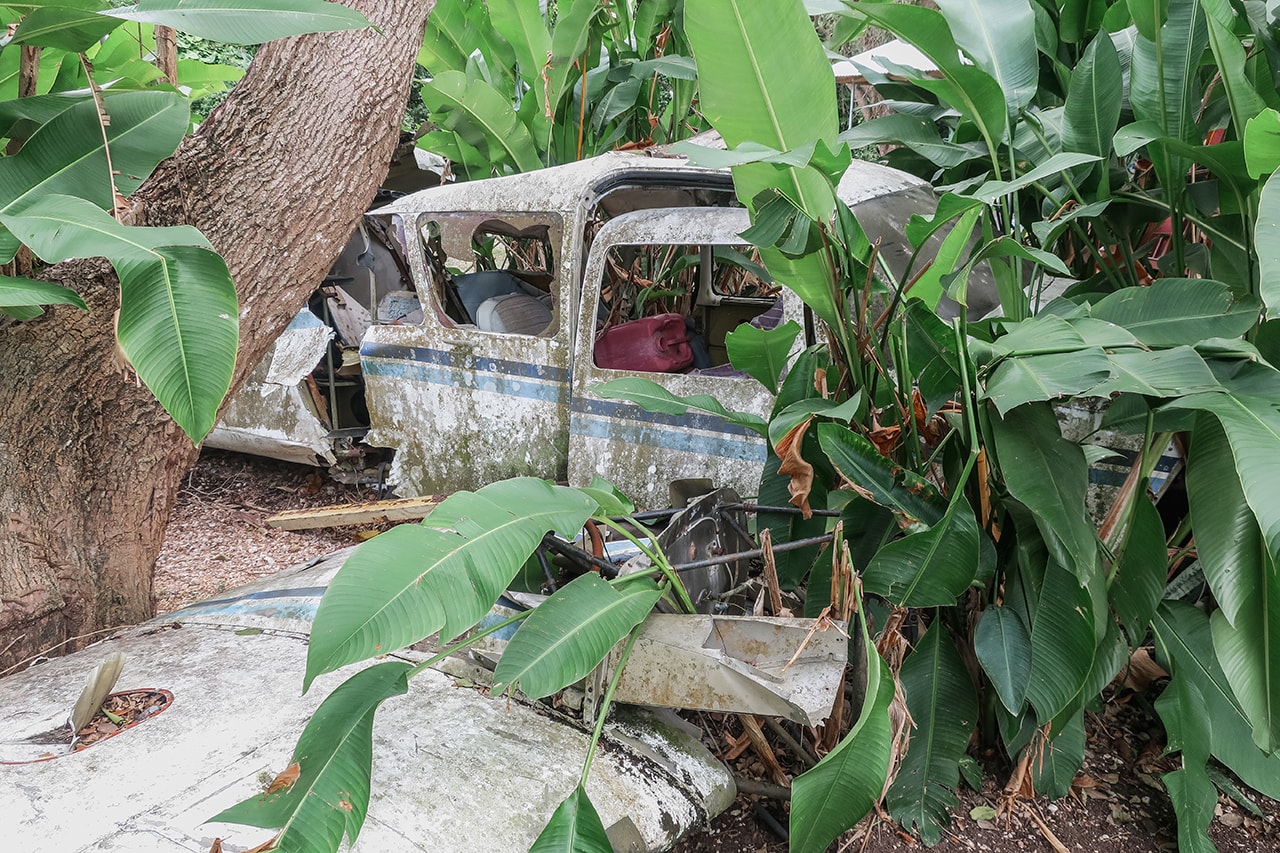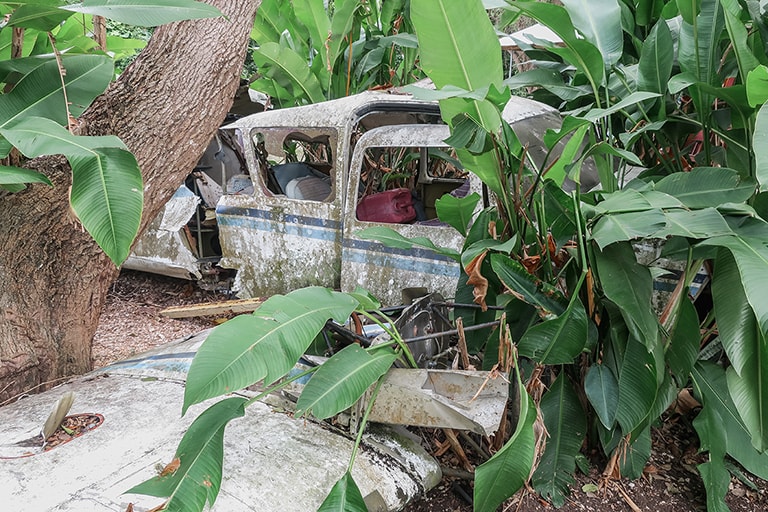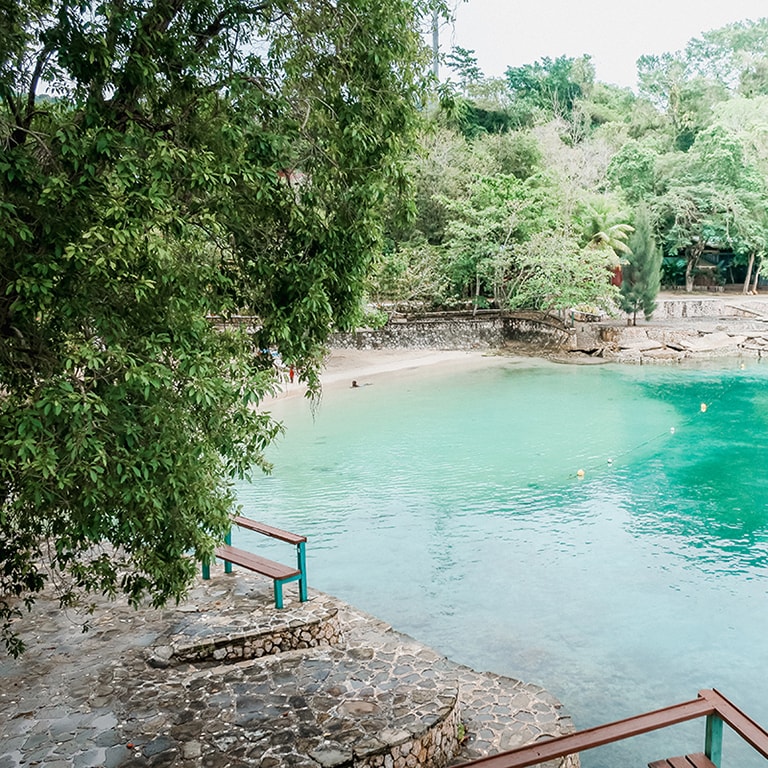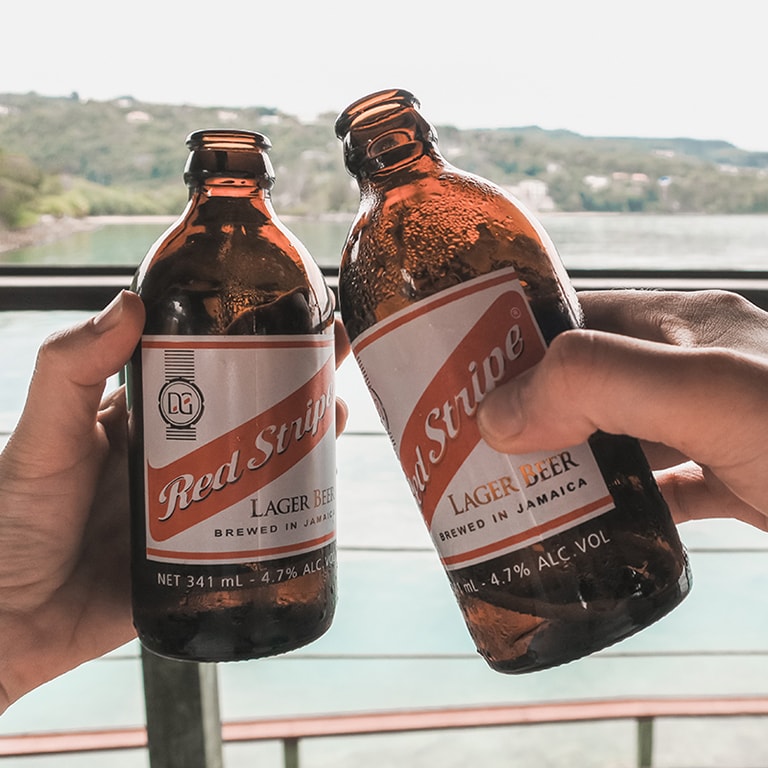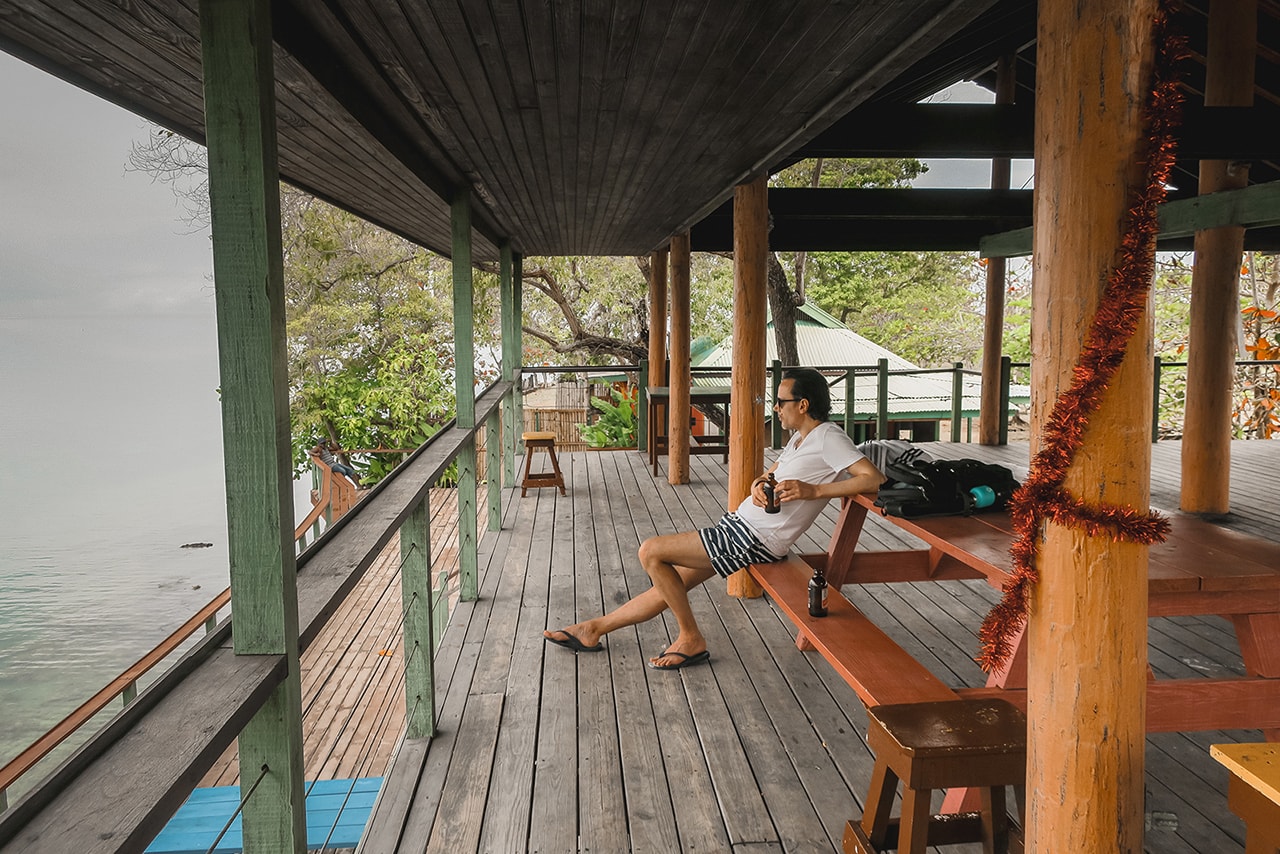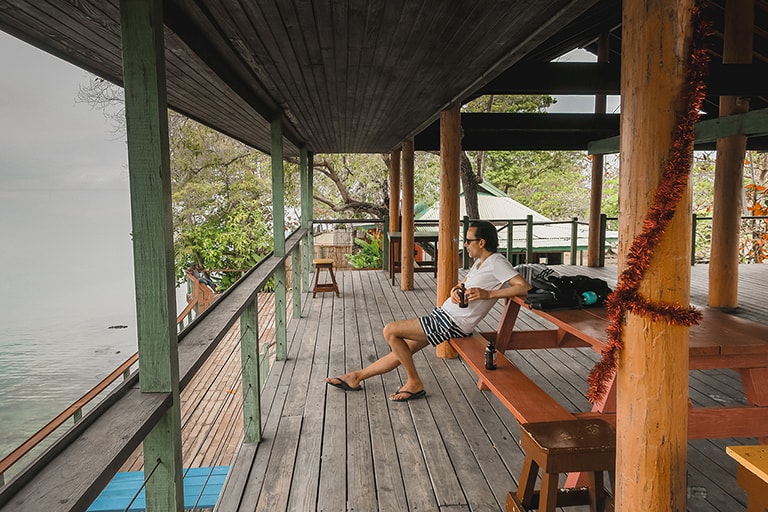 Our experience in Ocho Rios, Jamaica
Our stay in Ocho Rios was certainly not our favorite. This place was much more touristy than Port Antonio and Treasure Beach. Our advice is to stay here for a few days and do some daytrips and then move further.
Be aware that you will be harassed by guides, sometimes it feels quite intimidating. Everywhere you go in Jamaica, people expect tips and want money from you. Somehow, it gives a uncomfortable and unwelcome feeling.
Dunn's River Falls. Go early! Be there at 08:30 and climb the falls by yourself. Entrance fee USD $25. Maybe we shouldn't even advise to go to these falls.
Irie Blue Hole. We heard from other travelers this place is amazing. Go there instead of James Bond Beach! A guide will lead you the way, give him a tip. However, be aware of hasslers too as they can be very mean and aggressive.
Bob Marley Mausoleum. Entrance fee 2000 JMD (approximate €14,-)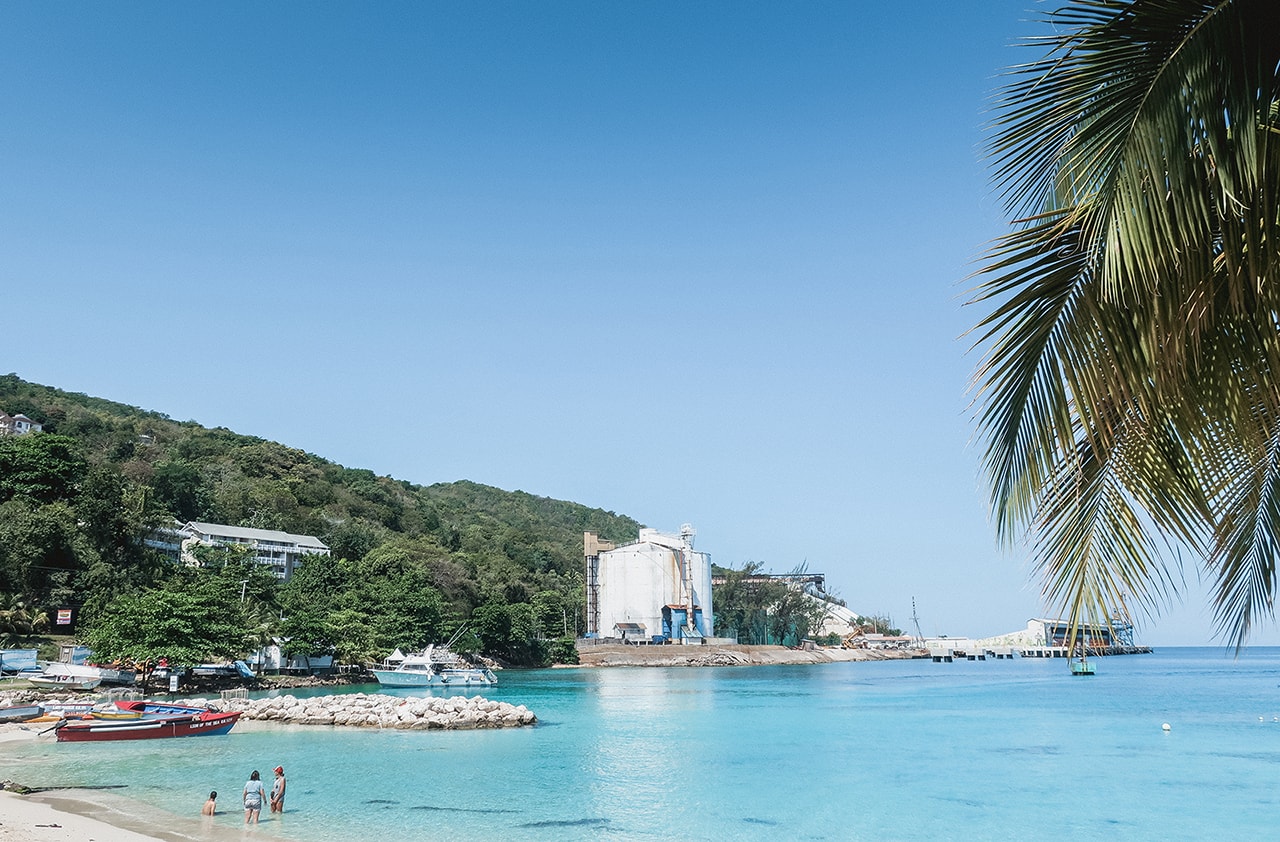 Saturday August 24, 2019